This week, we recommend ...
HAMANTASH
Preparation time
1 - 1,5 h
Prepared on the occasion of Purim, their shape resembles pockets or a Haman cap. They recall the story of a Persian official who plotted against the Jewish people, and was finally prevented by Queen Esther. They are prepared with a sweet filling, it can be plum jam, it can be poppy seed or nut mass.

See the recipe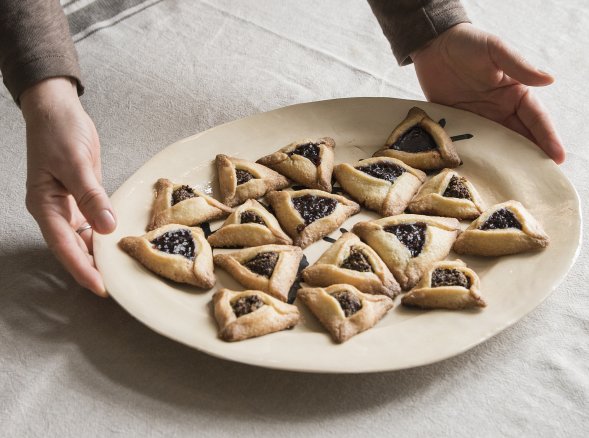 "POLIN's Kitchen" quality approved
"Cooked by Polin" is our quality seal - all recipes marked with it have been tested by us in our culinary lab. Thanks to this, the photos you see, show authentic dishes and we are sure that our recipes result in delicious food.
Go to the "POLIN's Kitchen"