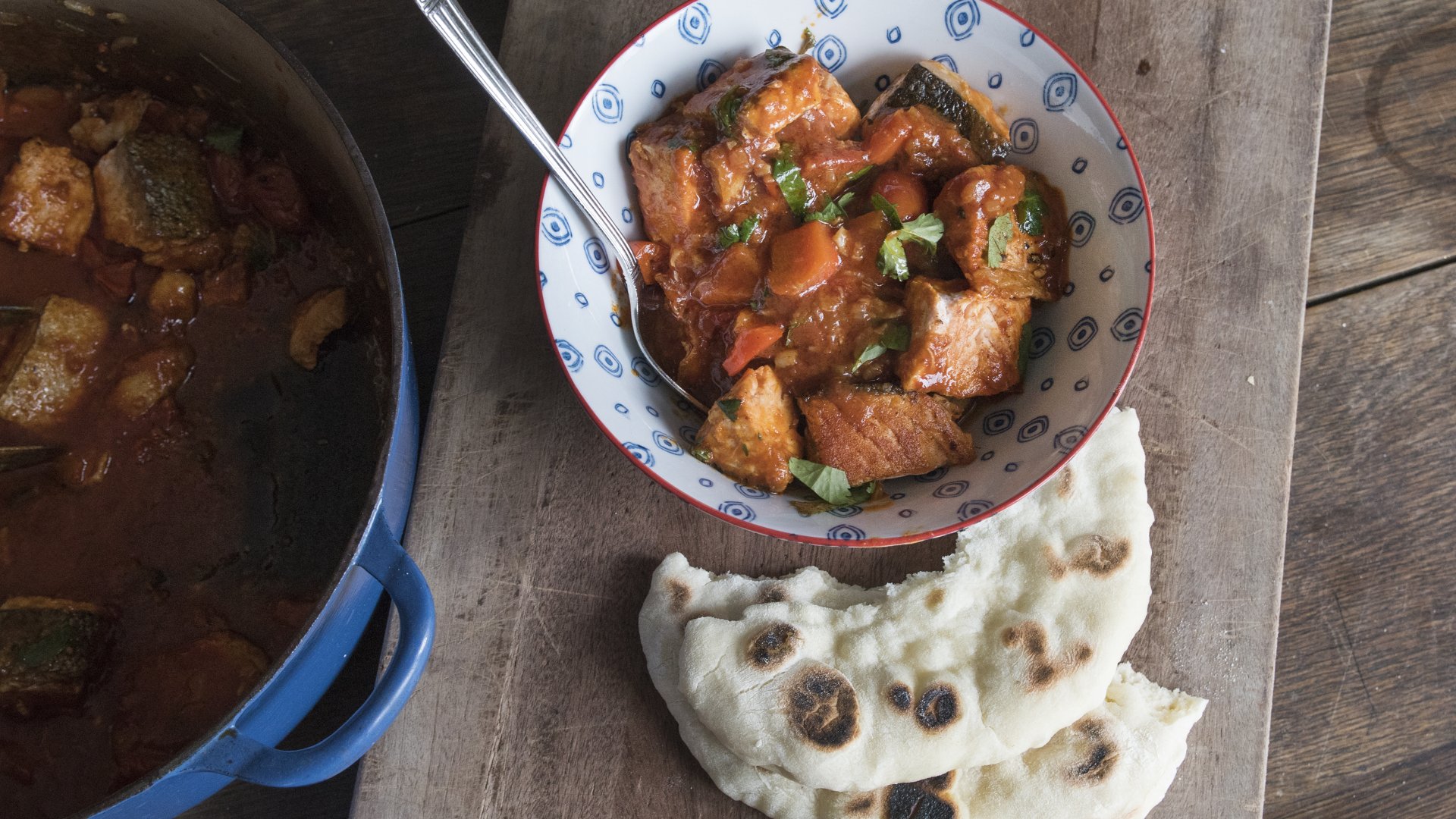 CHRAIME
Spicy fish stew with tomatoes
Introduction
Chraime is a spicy fish stew with tomatoes. The name of the dish comes from the Arabic word "spicy/hot" and is a popular Jewish recipe of Sephardic cuisine prepared for Sabbath and Pesach. This is a quick, easy and tasty dish. The spiciness can be adjusted.
Leah Koenig, The Jewish Cookbook, Phaidon Press Limited 2019.
Preparation method
Step 1
Heat the oil in a large frying pan. Add onion, pepper, garlic and fry while stirring, for approx. 10-15 minutes. Add sweet and smoked paprika, cumin, turmeric, paprika flakes and fry for approx. 1 minute. Mix with tomatoes, 1¼ cup of water, tomato paste, sugar, bay leaf, salt and black pepper. Bring to a boil, then reduce the heat and cook for approx. 5 minutes. Season to taste.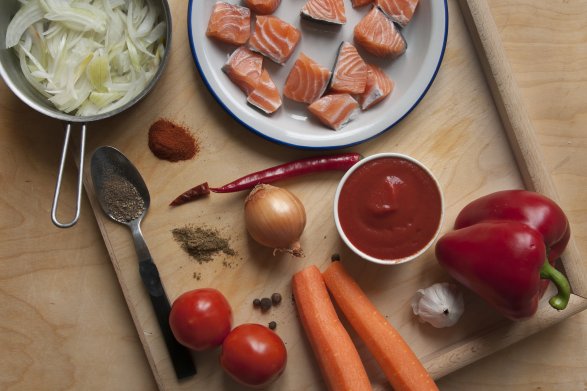 Step 2
Dip the fish fillets in the sauce. Cover and simmer for approx. 20 minutes.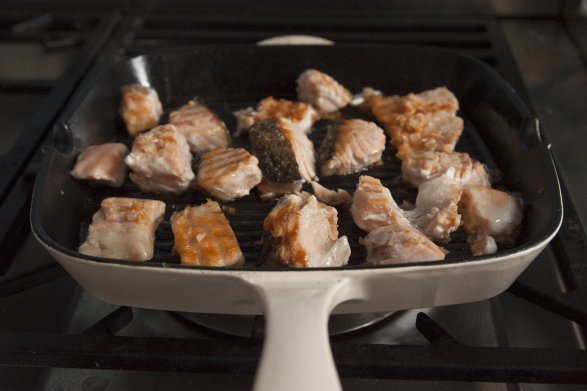 Step 3
Take the pan off the heat, get rid of the bay leaf and serve directly from the pan (or put the fillets to a platter and pour the sauce over them), with lemon wedges and sprinkled with coriander.
Bon appetit!
Znak jakości Kuchni POLIN
"Cooked by Polin" is our quality seal - all recipes marked with it have been tested by us in our culinary lab. Thanks to this, the photos you see, show authentic dishes and we are sure that our recipes result in delicious food.
Go to the "POLIN's Kitchen"
Rate/ Rate the recipe
Rate this recipe - tell us if you enjoyed it!
User ratings (

3

)
חריימה לובי אמיתי יותר טוב
Date of posting: 02.10.2022
kuba
Date of posting: 09.07.2022
Magdalena
Date of posting: 28.06.2022