Personal stories
Preparation of certain meals at home is a tradition passed on from one generation to another. Each family has its own culinary code. In the case of Jewish families, memories of food evoke particular emotions because of the frequent migrations, both voluntary and forced, inherent in Jewish history. Flavours and dishes people remember and try to recreate in their new homes arouse sentiment and remind of their homeland. Stories about dishes cooked by previous generations often acquire a special meaning due to the Holocaust – they evoke memories of a world lost forever.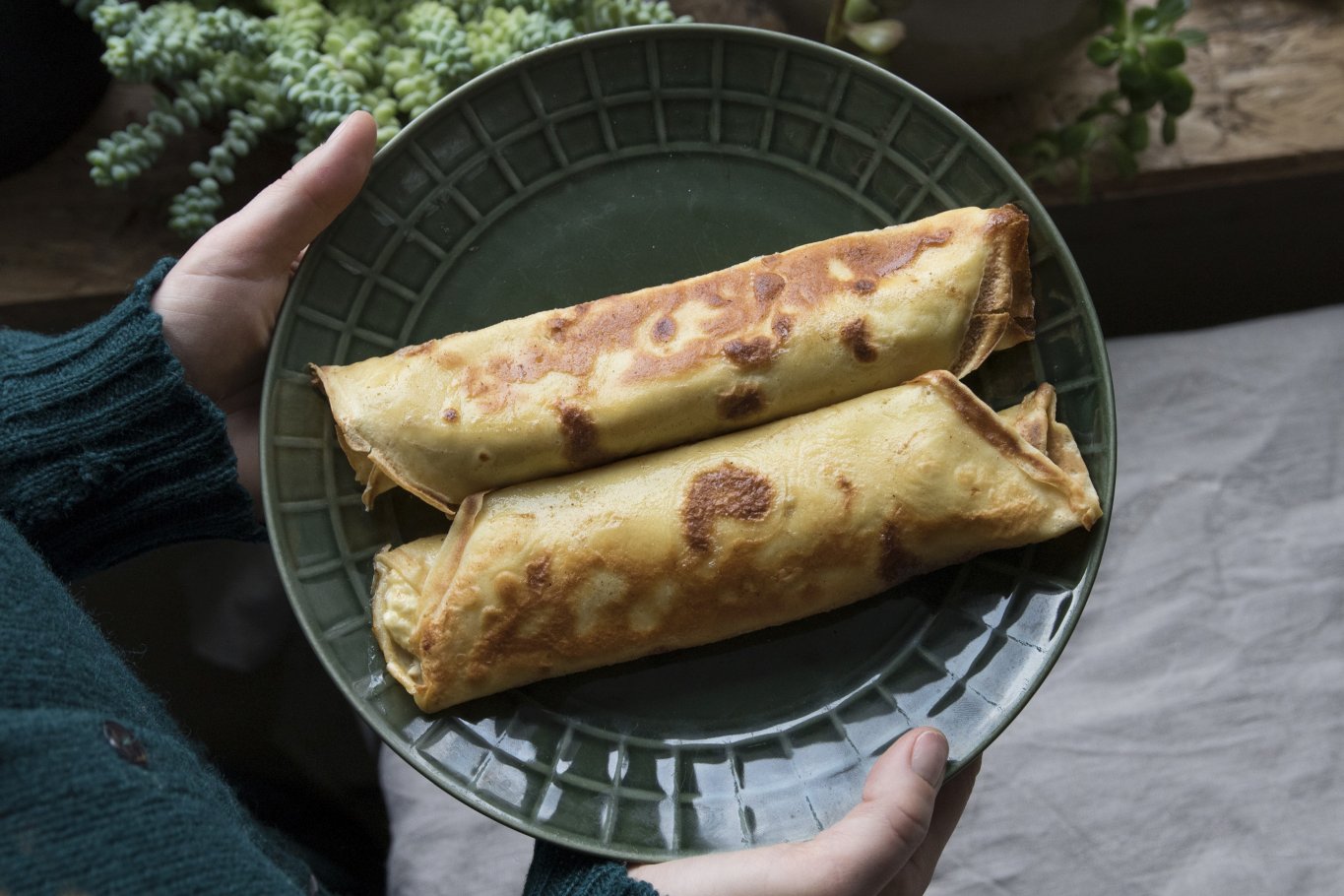 The story of a family restaurant
Aaron Ladowsky left Kielce for Canada in 1906. Having settled in Toronto, he married Sara Eichler, also an immigrant from Kielce. In 1912, they opened a small bakery-café which they named The United Bakers. The venue soon got a reputation for serving food reminiscent of the old world; it was a place where one could still—just like once in Poland—converse in Yiddish. Today, The United Bakers is being run by the fourth generation of owners. It is famous for its high quality vegetarian dishes steeped in traditional Ashkenazi and East-European cuisine, such as cheese blintzes, latkes, gefilte fish and pea soup.

The United Bakers
Ruth Ladovsky from Toronto tells the story of The United Bakers, a family restaurant opened in 1912 by her grandfather Aaron Ladowski, an immigrant from Kielce.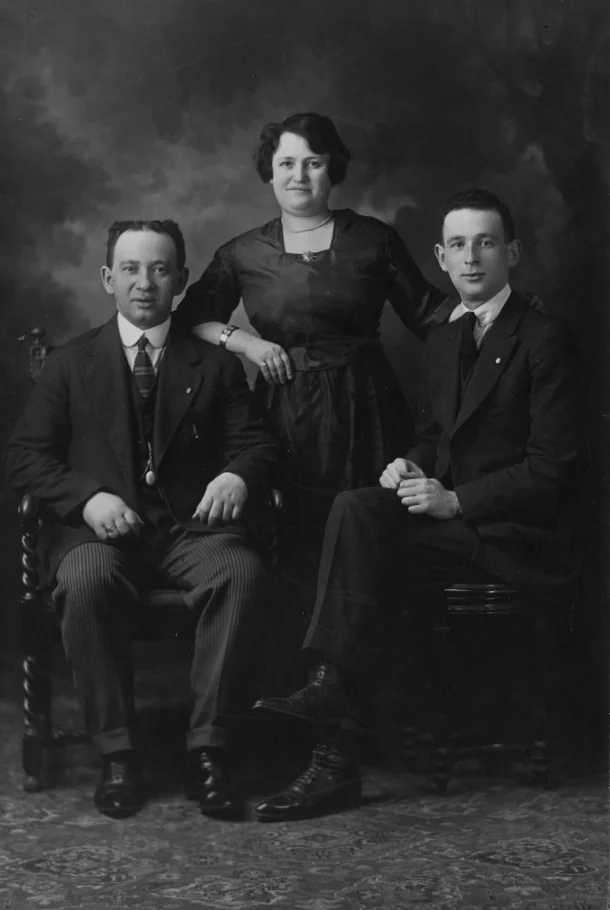 Aaron, Sara and Lazar Ladovski (left to right)
Founders of The United Bakers Restaurant, Toronto, ca. 1912.
The United Bakers Dairy Restaurant, Toronto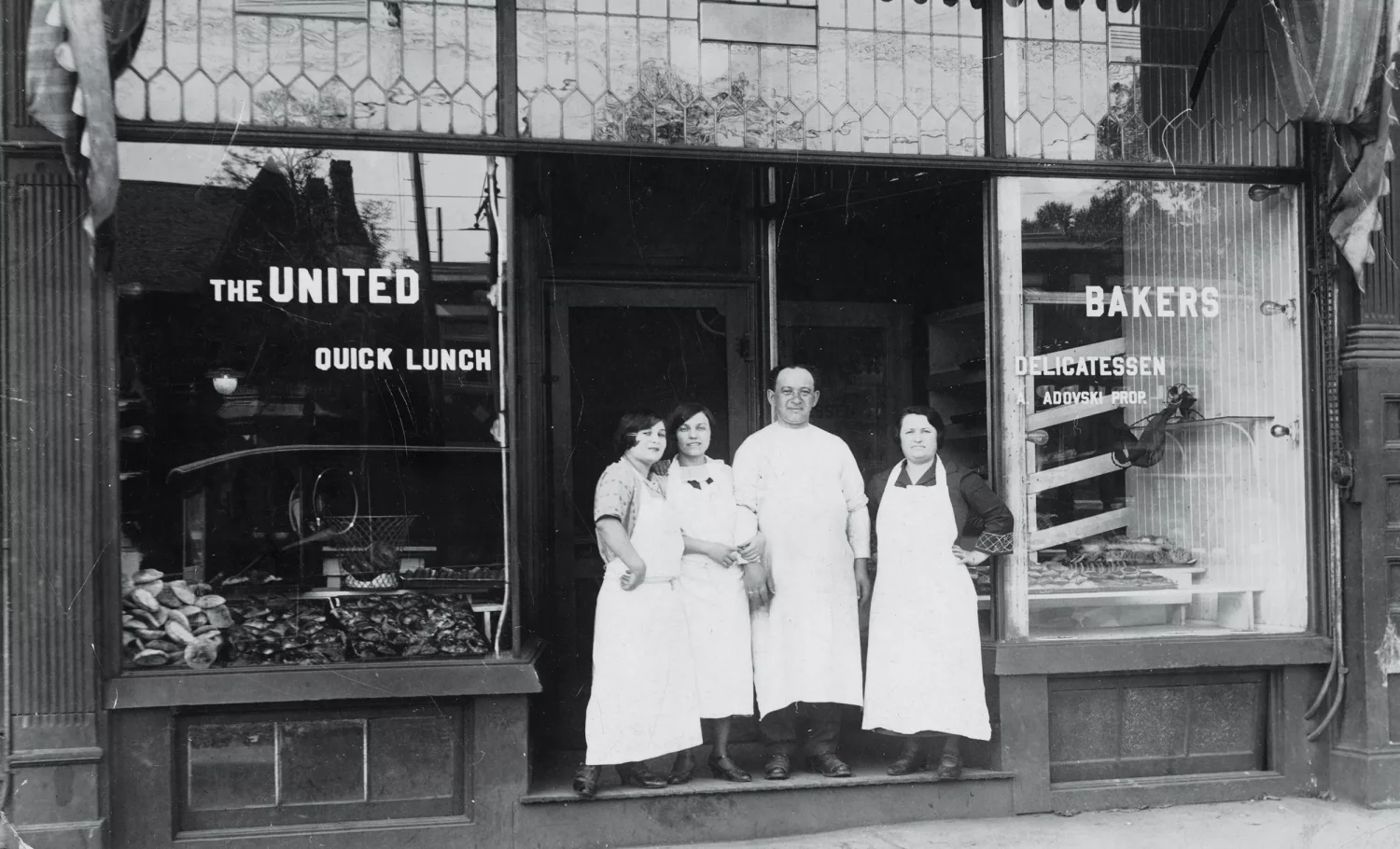 The United Bakers Restaurant on Spadina Avenue
From right: Sara and Aaron Ladovsky – immigrants from Kielce who established the restaurant a bakery in 1912. Toronto, 1920.
The United Bakers Dairy Restaurant, Toronto
View 3D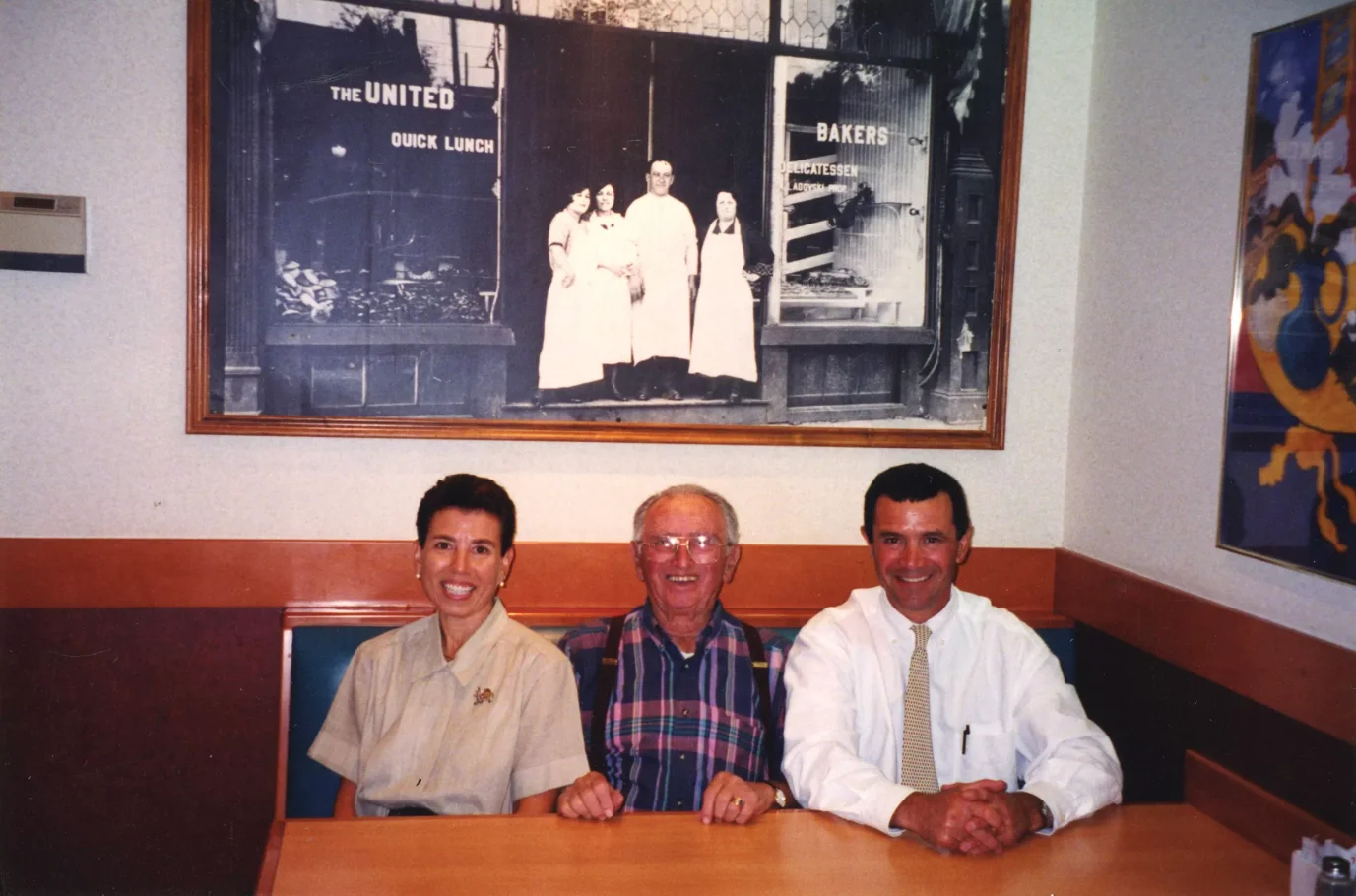 Ruthie, Herman, Philip Ladovsky at the Unitwd Bakers Dairy Restaurant
These descendants of Sarah and Aaron Ladovsky are third and fourth generation owners of The United Bakers. Toronto, 1999
The United Bakers Dairy Restaurant, Toronto
Although it was too late for lunch and too early for dinner, the restaurant we entered – a kind of Jewish Polish coffeehouse – was crowded with young men and women. They all conversed – or rather – shouted – in Yiddish. The tables were strewn with Yiddish newspapers and magazines. […]
This place was a Canadian version of the Warsaw Writers' Club. […] I didn't have to listen to their talk – their faces, voices and intonations told me what each of them was: a Communist, a Left Polaei Zionist, or a Bundist.
Hardly anyone here spoke with a Litvak accent. These were boys and girls from Staszow, Lublin, Radom, each one hypnotized by some social cause. I could tell by the way they pronounced certain words from which bank of the Vistula the speaker came, the left or right. […]
It was odd that having crossed the Atlantic and smuggled myself over the border I found myself in a copy of Yiddish Poland.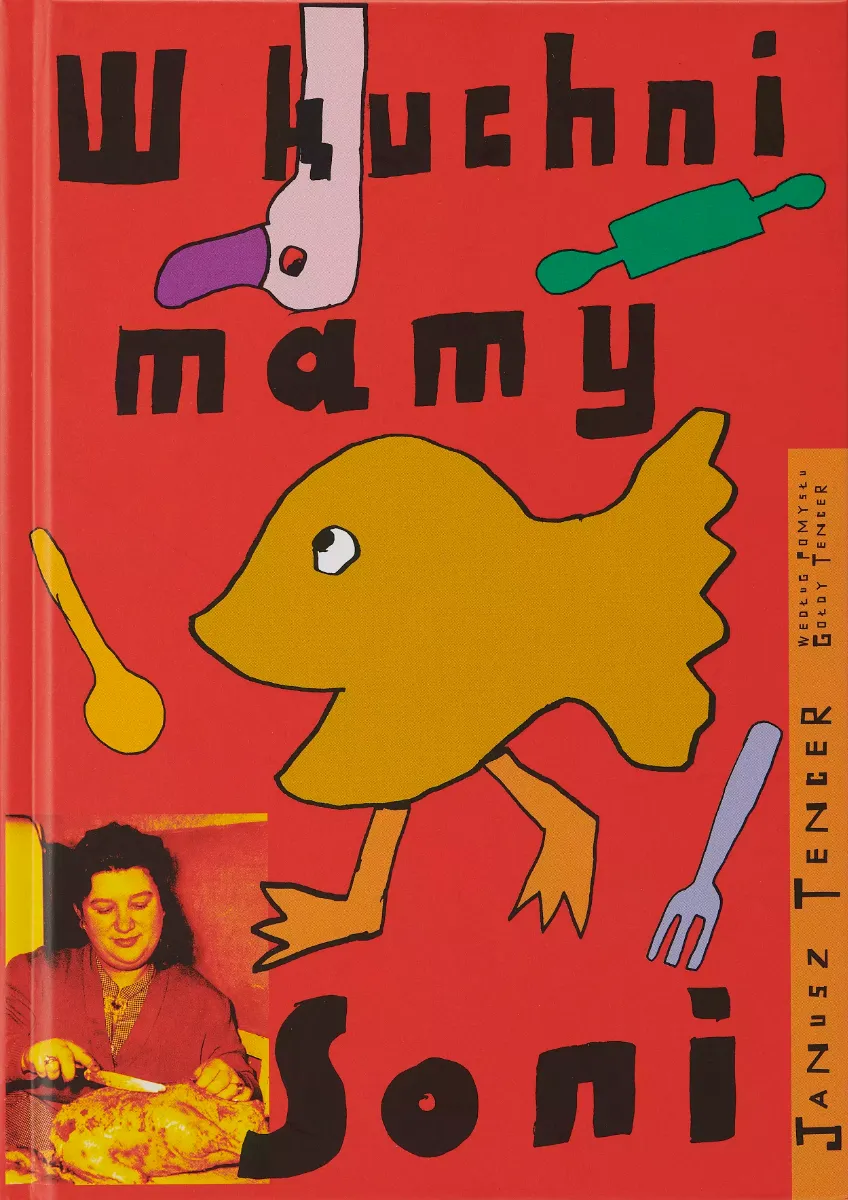 Janusz Tencer, "At Mum Sonia's Kitchen"
Publ. Green Gallery, Warsaw, 2005, POLIN Museum of the History of Polish Jews, Warsaw
At Mum's Sonia's Kitchen
Golda Tencer was born in 1949 to a family of Shmul Tencer, a survivor, and Sonia Tencer who had survived the war in the USSR. Golda spent the first 20 years of her life in Łódź. Jewish culinary tradition was very much alive at the Tencers' otherwise secular household. More recollections from the family home can be found in the book "At Mum Sonia's Kitchen" which she published in 2005 together with her brother Janusz Tencer.
Carp the Jewish Style
Golda Tencer, actress, screenwriter and director at the Estera and Ida Kamińska Jewish Theatre in Warsaw, talks about culinary memories from her family home in postwar Łódź.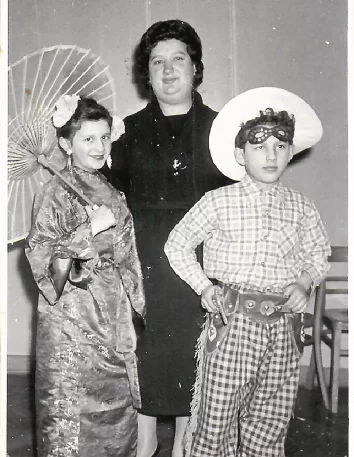 Gołda and Janusz Tencer in their carnival costumes with their mother Sonia
Lodz, around 1961.
Private collection of Gołda Tencer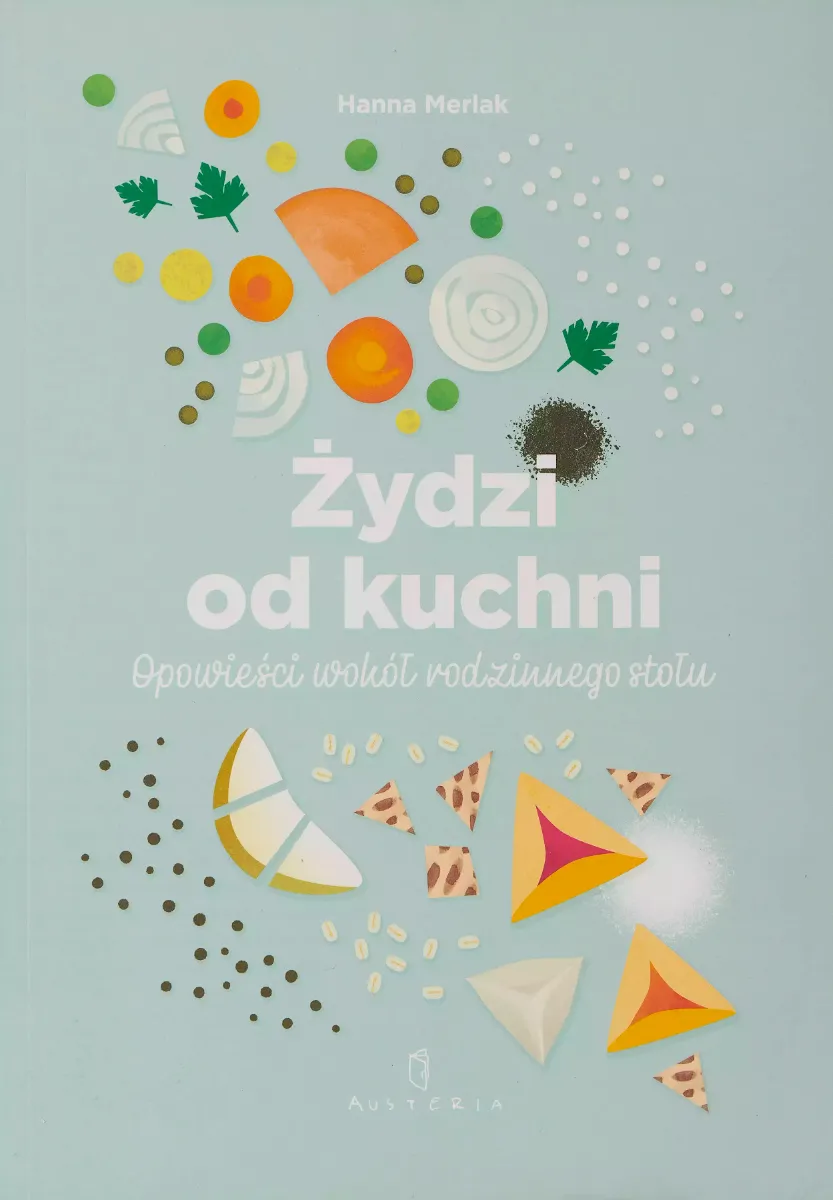 Hanna Merlak, "Jewish Cuisine. Stories Heard at the Family Table"
Publ. Austeria, 2019.
POLIN Museum of the History of Polish Jews, Warsaw
Stories Heard at the Family Table
The book titled "Żydzi od kuchni. Opowieści rodzinnego stołu" [Jewish Cuisine. Stories Heard at the Family Table] was published in 2019 and contains culinary recipes and stories of people of Jewish origin who live in Poland and all across the globe. To quote the author Hanna Merlak: "recipes served only as a pretext to talk to people and evoke memories."

Food as the key to memories
Hanna Merlak, author of the book "Żydzi od kuchni. Opowieści rodzinnego stołu" [Jewish Cuisine. Stories Heard at the Family Table] talks about her work on this project.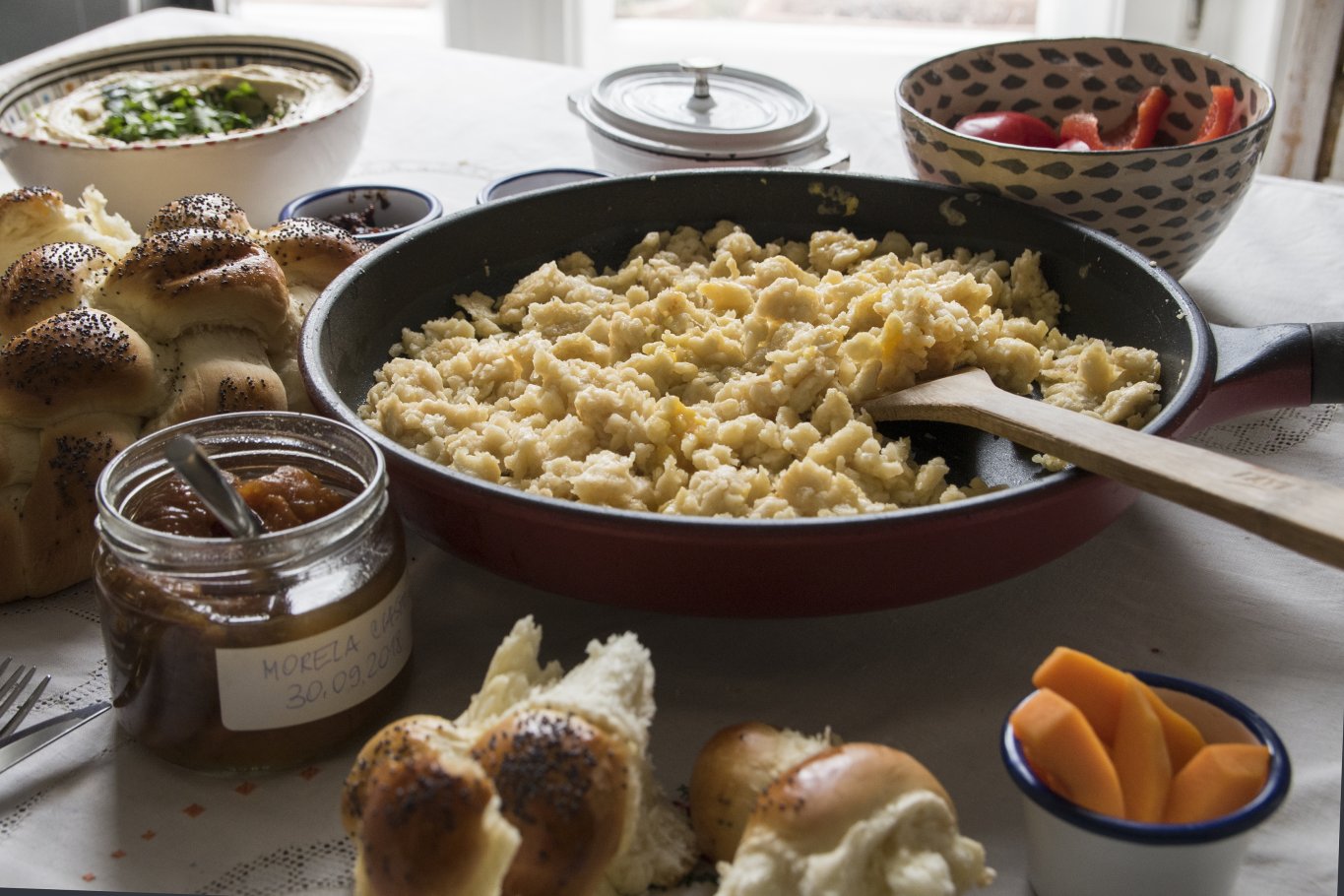 The Jewish Food Society
The Jewish Food Society is a non-profit organization founded in 2017 that works to preserve, revitalize, and celebrate Jewish culinary heritage from around the world. At its core is a digital archive which is home to hundreds of recipes and the family stories behind them. Recipes carry with them the marrow of who we are as individuals, as families and as a people. The recipe archive is brought to life through dynamic public programming including pop-up dinners, holiday cooking classes, events and a podcast, "Schmaltzy".




Food is the best narrator
Naama Shefi talks about the origins of the Jewish Food Society and the mission and activities of this organization collecting recipes from Jews around the world.
Jewish-Moroccan immigrants in Brazil
Among the stories collected by the Jewish Food Society is that of Esther Serruyia Weyl's family. Her relatives emigrated from Morocco in the late 19th century to northern Brazil, near the city of Belém. Despite the fact that the ingredients of the dishes turned out to be completely different from those of their homeland, they adapted local products and cooking methods to create their own unique blend of Moroccan Jewish traditions and Brazilian flavors. Esther remembers double Shabbat meals from her childhood: the first, eaten in the community synagogue, and the second, with her family, at her grandmother's house, who often made adafina or couscous, and sometimes amoronia (a dish of chicken, onions, and eggplant).

SCROLL or CLICK&HOLD
to go on