Table of Modernity
Table III (Modernity) brings to mind a metropolitan skyline dotted with skyscrapers or a café table set with fancy drinks: a dozen lamps with overflowing colored liquids are placed on a metallic table top. The metamorphoses taking place inside the lamps symbolically allude to the transformations and new interpretations of Jewish culinary culture in the modern period.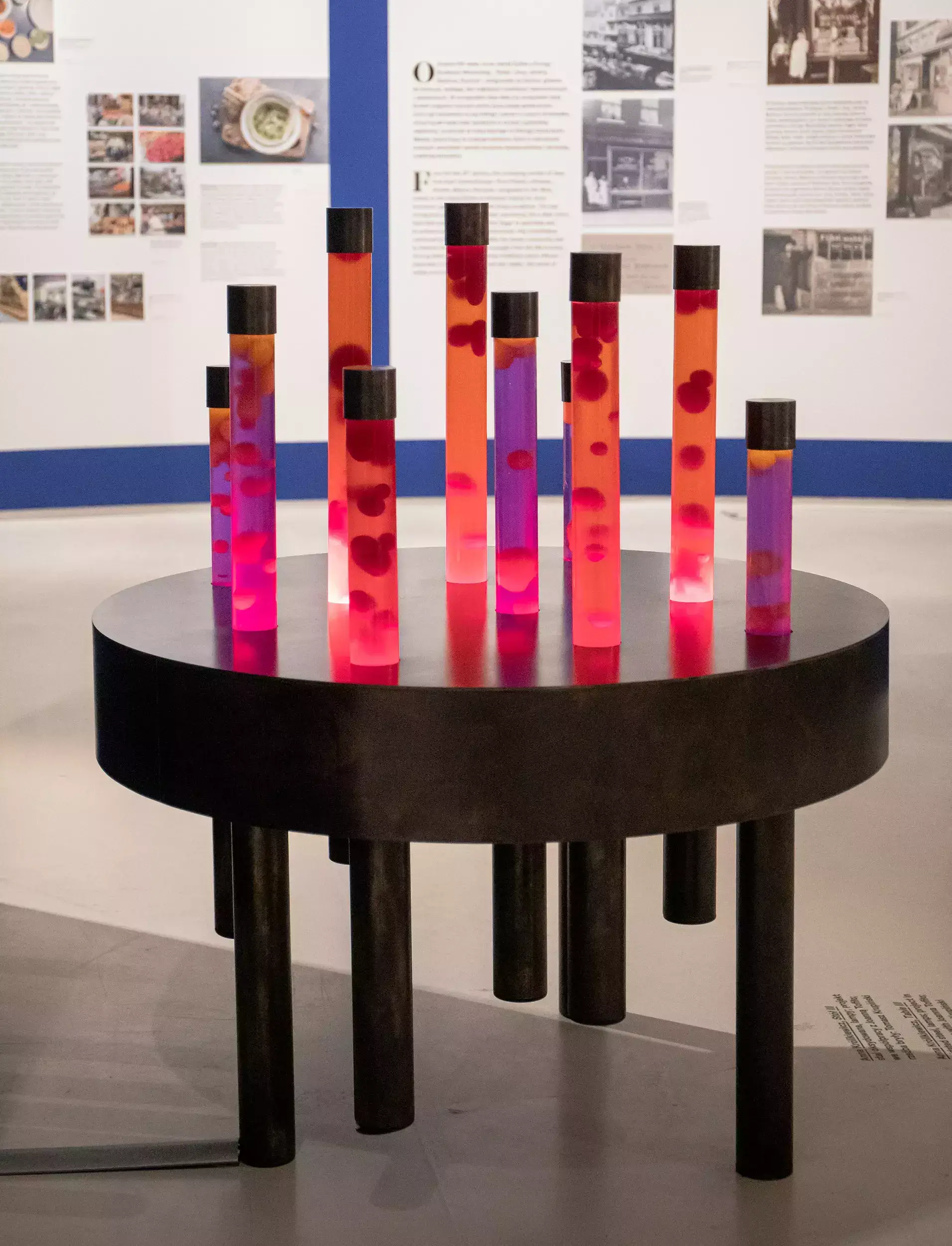 Anna Królikiewicz, TABLE III, oxidated steel, lamps. Project in cooperation with Joanna Tofiło, steel cast: Tomasz Krupiński
The installation Tables was created by Anna Królikiewicz for the exhibition "What's Cooking?" as an artistic counterpoint to historical narration. The four tables metaphorically and poetically convey the main ideas presented in the following parts of the exhibition: Tradition, Diaspora, Modernity and Memories.
View 3D
SCROLL or CLICK&HOLD
to go on