Table of Diaspora
Table II (Diaspora) has a cylindrical form in which colorful beans, lentils, grain, peas and spices twirl and mix. It symbolises, on one hand, the locality of Jewish cuisine in the Diaspora—its rootedness in the fruits of the earth and the climate, and on the other, its characteristic constant movement, openness and exchange.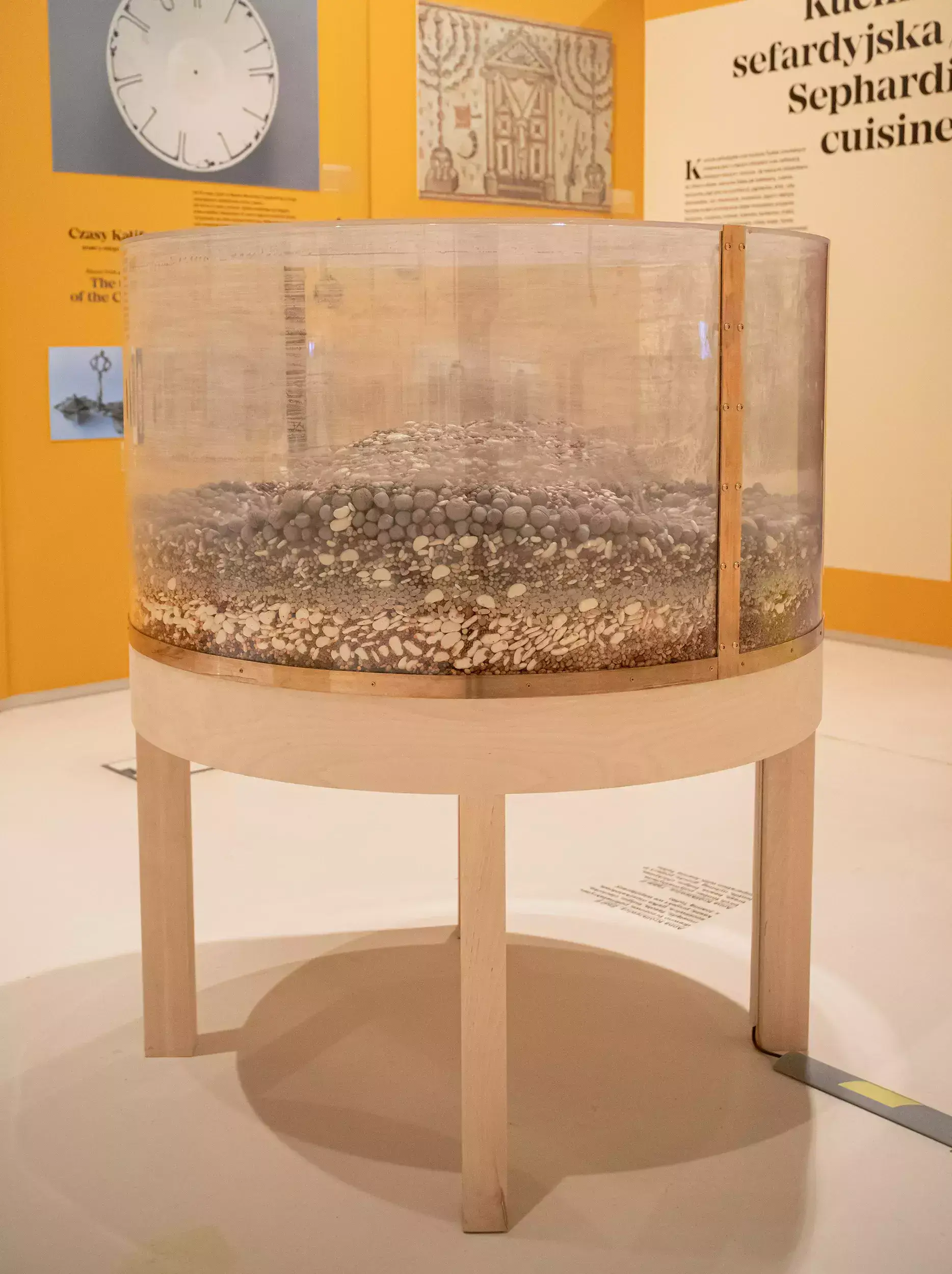 Anna Królikiewicz, TABLE II, birch timber, polymethylene, brass, beans, bulgur, chickpeas, lentils, nutmeg, grouts. Project in cooperation with Joanna Tofiło
The installation Tables was created by Anna Królikiewicz for the exhibition "What's Cooking?" as an artistic counterpoint to historical narration. The four tables metaphorically and poetically convey the main ideas presented in the following parts of the exhibition: Tradition, Diaspora, Modernity and Memories.
View 3D
SCROLL or CLICK&HOLD
to go on