WARS
The 20th century was not only a time of the development of modern culture and of migrations affecting Jewish culinary custom and transforming Jewish culinary culture. It was also the century of terrible famine and severe food shortages during the world wars and the Holocaust.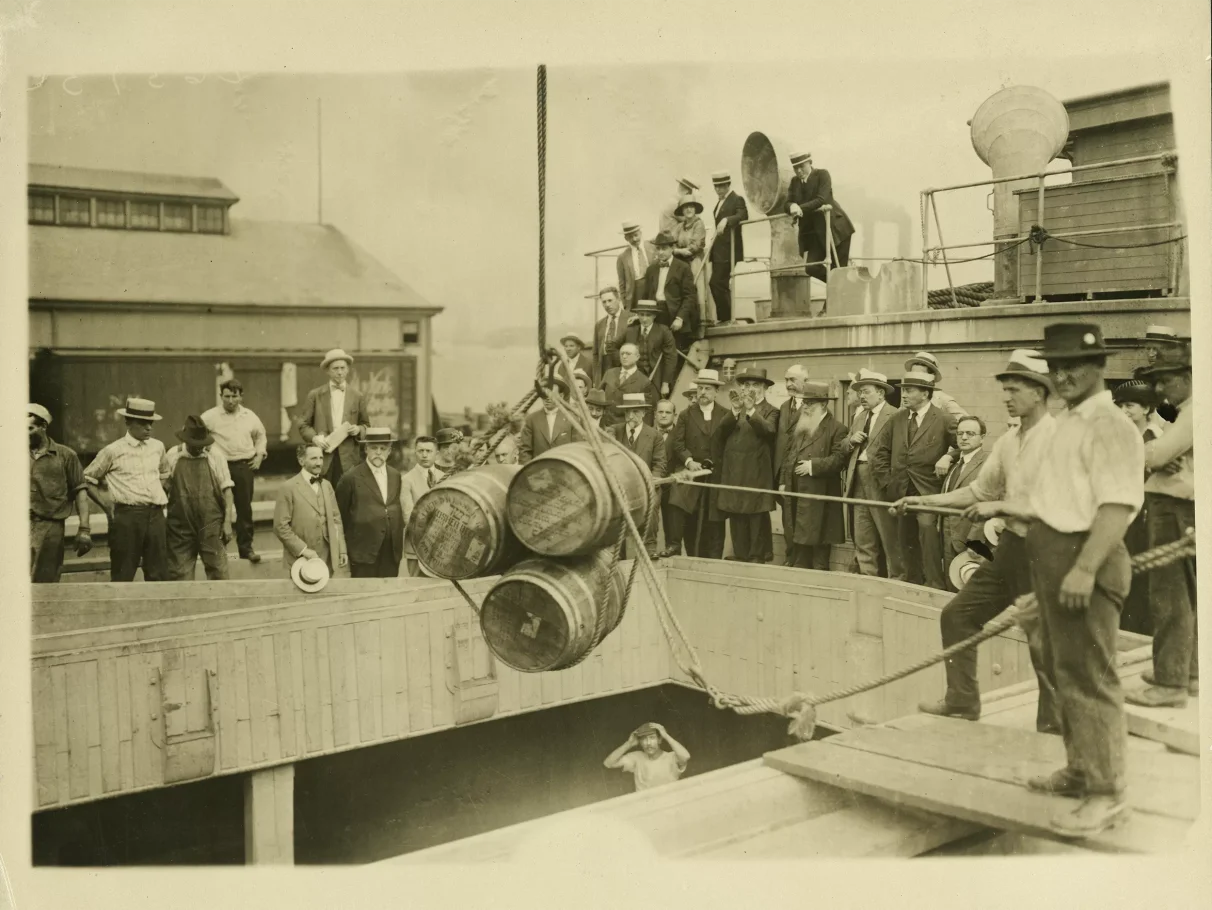 Barrels of kosher salted beef loaded aboard the SS Ashburn in New York harbour to be sent to Danzig.
A ship sails to Danzig with supplies organized by the American Jewish Joint Distribution Committee for Jewish victims of war in Europe, 1919.
YIVO Institute for Jewish Research, New York
First World War
During the First World War the Jewish population—similar to other inhabitants of territories caught in the crossfire—suffered severe impoverishment and hunger. Hardship led to an increase in social activity: soup kitchens were being organised, and from 1917 the American JOINT was in operation in Eastern Europe, distributing food and providing basic assistance to people in war-stricken areas.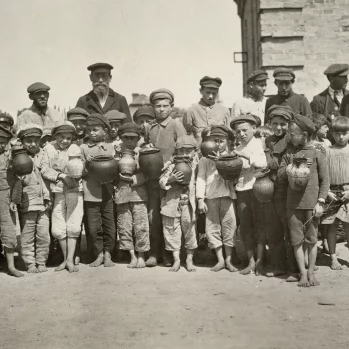 Jewish children waiting for a soup portion at a charitable kitchen
The kitchen was organised by the American Jewish Joint Distribution Committee. Rivne (present-day Ukraine), 1915–1918.
YIVO Institute for Jewish Research, New York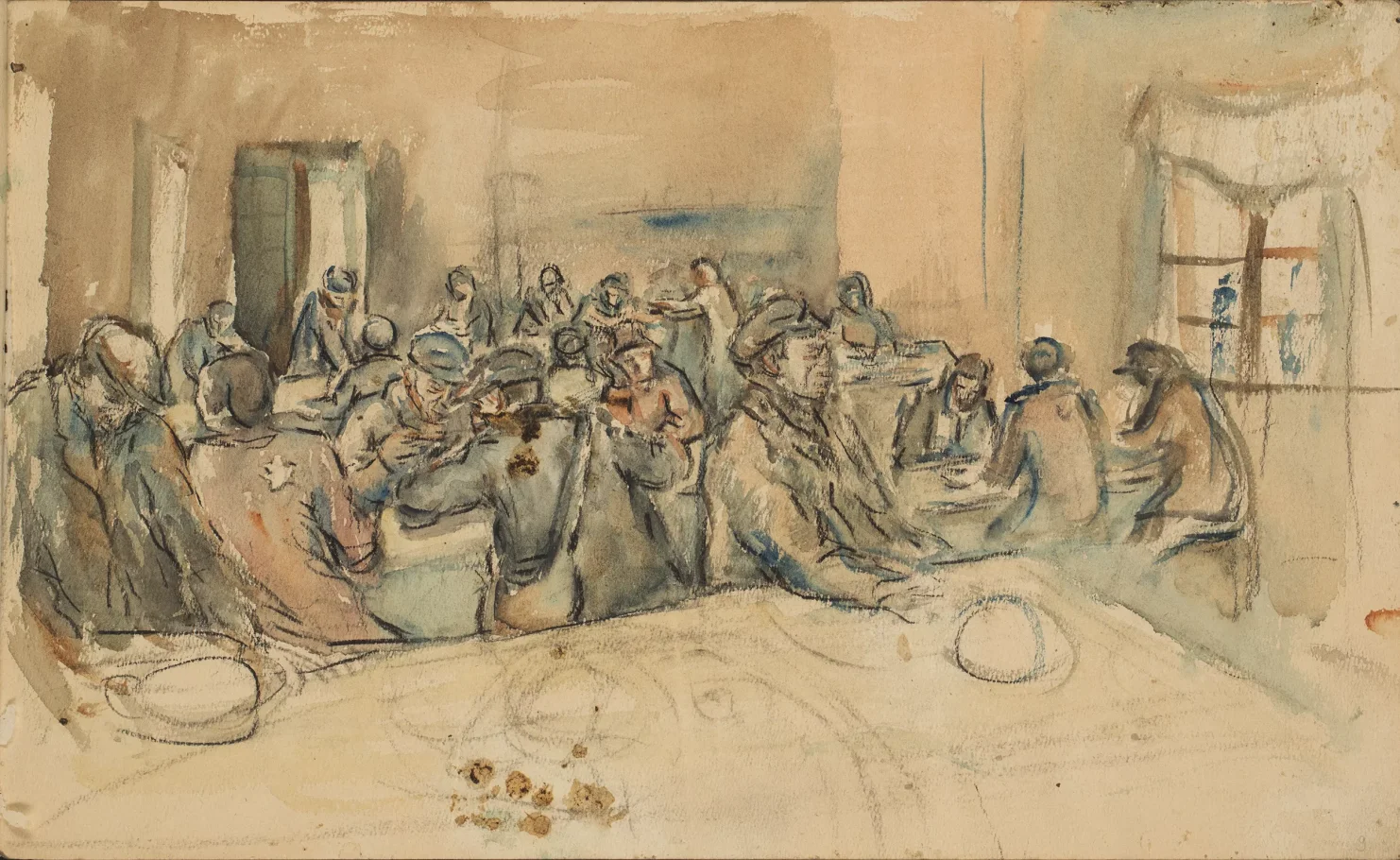 "Dining hall in the Łódź ghetto"
Izrael Lejzerowicz, drawing, 1940-1944.
Jewish Historical Institute, Warsaw
Second World War
In the memories of Holocaust survivors, hunger is remembered as one of the worst ever experiences. Jewish Councils (Judenrats) strove to organise soup kitchens within the ghettoes; above all, however, they were forced to distribute the food which was scarce by introducing ration cards. Low rations were no protection against disease or starvation. Keeping kosher under these conditions was obviously not possible. Smuggling flourished. In concentration camps, food rations offered to people performing backbreaking, inhuman work allowed only some to stay alive. After the camps had been abandoned, many starved inmates did not survive the death marches.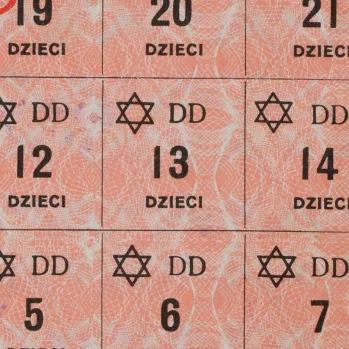 Extra ration card for pre-school children
Issued to Erika Grasberg residing on Nowolipki street by the Supply Department of the Jewish Council in Warsaw, 1940-1943.
Jewish Historical Institute, Warsaw
See related objects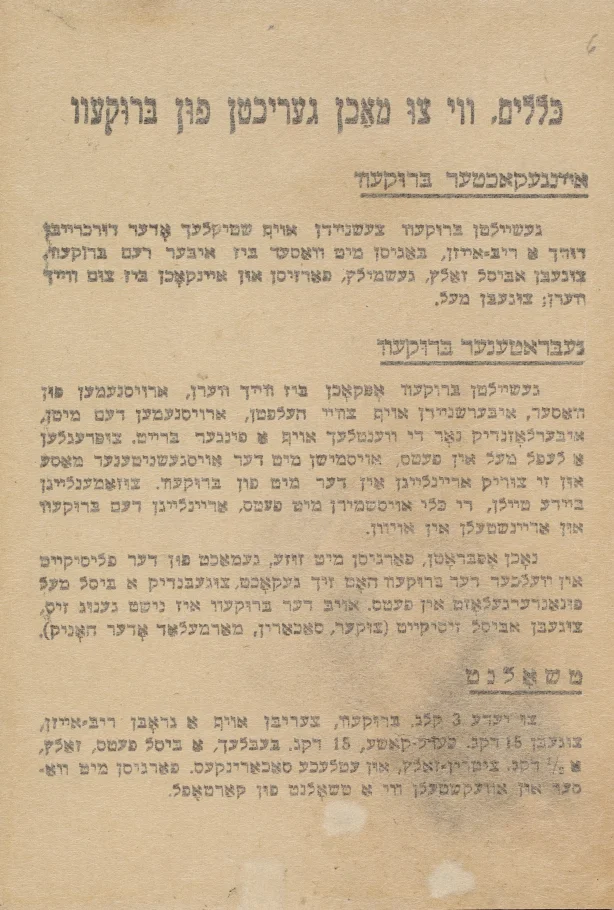 Leaflet with a recipe for meals based on rutabaga: braised, roasted and as cholent
The leaflet was distributed in the Warsaw Ghetto, most probably by the Supple Department at the Jewish Council. Information on the reverse is printed in Polish. 1940-1943
Jewish Historical Institute, Warsaw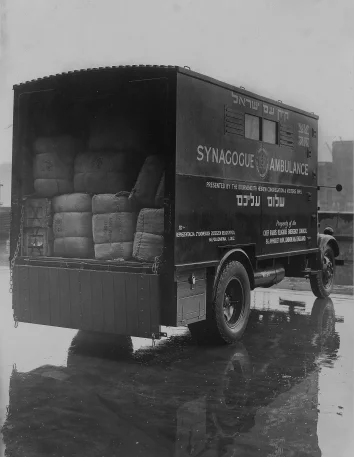 Refugees in DP (Displaced Persons) camps sharing food
1945–1947.
ANU – Museum of the Jewish People, Tel Awiw
See related objects
SCROLL or CLICK&HOLD
to go on