Poland Today
The Holocaust severed the continuity of Jewish life in Poland. For many decades after the war, the memory of a culture that once blossomed here was suppressed. Only after the fall of Communism did the process of gradually restoring its place begin. Commemorations and festivals that have been organised since the late 1980s, often on the initiative of Poles who had no Jewish roots, were tainted with sentiment and nostalgia. As the Polish-Jewish world no longer existed, they were often based on an imaginary one. At the same time, Jewish community life gradually reemerged, even if it had little to do with the Jewish life in Poland prior to WWII.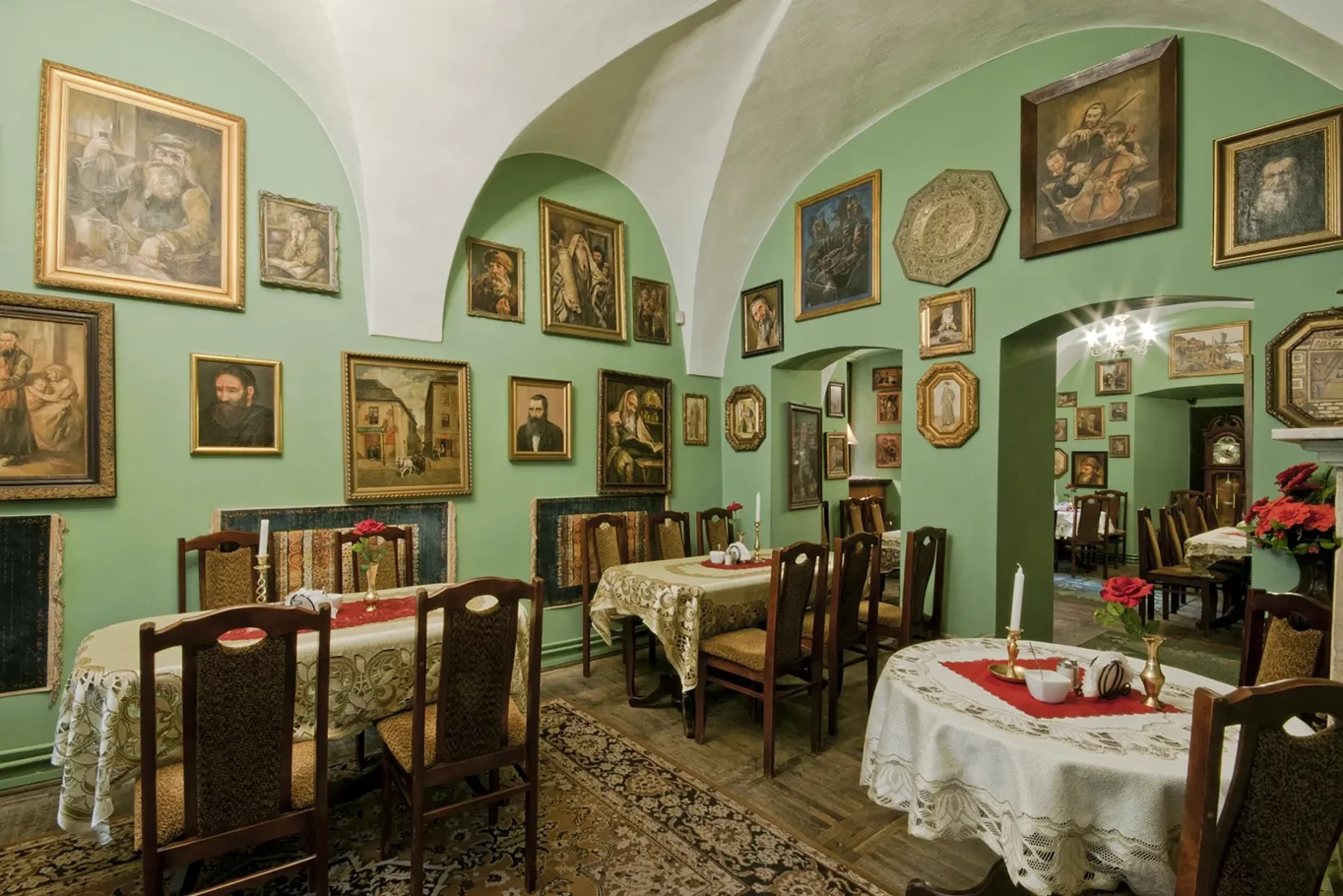 "Jewish" restaurants
The emerging trend for Jewish restaurants was a vital element in the process of the revival of interest in Jewish culture in Poland in the 1990s. The first one, Ariel Restaurant, opened in Kazimierz, a former Jewish quarter of Krakow. These venues were often designed to evoke sentimental imagery of a shtetl or a Jewish tavern which was a fixture in the Polish landscape in the 18th and 19th centuries. Even though dishes served in these restaurants to a large extent referred to the culinary tradition of Ashkenazi Jews, they had little to do with kashrut, and often broke those laws.
In search of a lost world
Ruth Ellen Gruber, writer and journalist, talks about how Jewish food has been in vogue since the fall of Communism in the late 1980s.

Contemporary times
The image of Jewish culinary culture in present-day Poland is different than it used to be at the time of the 1989 political transformation. Aside from stylised restaurants, there are more and more venues serving Israeli and Middle Eastern food—hummus and falafel have been wildly popular in Poland for a long time. Along with a growing interest in foreign cuisines, authentic Jewish culinary culture and its history are also attracting attention. Local Jewish communities across Poland continue to grow which is why in cities such as Warsaw or Kraków venues offering kosher food have sprung up in the vicinity of synagogues or community centres.

Jewish Food Festiwal TISZ, Museum of the history of Polish Jews POLIN
SCROLL or CLICK&HOLD
to go on