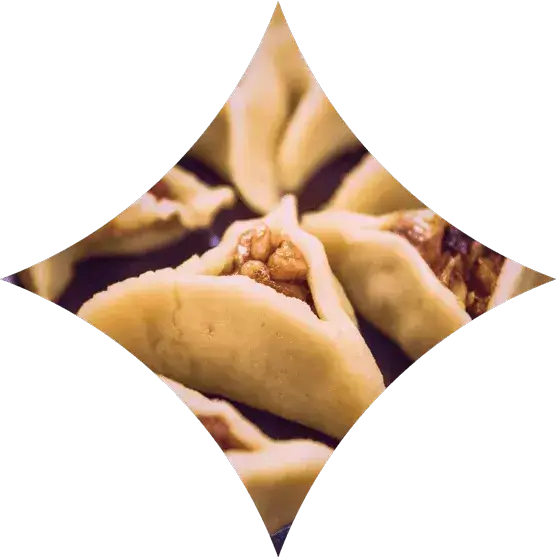 What's Cooking? Jewish Culinary Culture
What's Cooking?
Learn "what's cooking" in the Jewish world on Polin Museum' s new exhibition. This exhibition shows what Jews ate in the past, what they eat nowadays and why. By focusing on characteristic dishes, the way they are prepared, their origins and meanings, we also shed light on the Jewish religious practice, history and culture from around the world.
The exhibition is divided into four sections: "Tradition", "Diaspora", "Modernity" and "Memories".

What unites Jewish cuisine?
TRADITION
Jewish cuisine has been shaped by the rules of kashrut, Jewish religious law included in the Torah and rabbinic literature. They define which products and modes of cooking are forbidden and which are allowed. Holiday meals also come with special requirements for their preparation. Observation of these rules throughout the ages served as a source of Jewish cultural distinctiveness, and remains a pillar of Jewish identity today.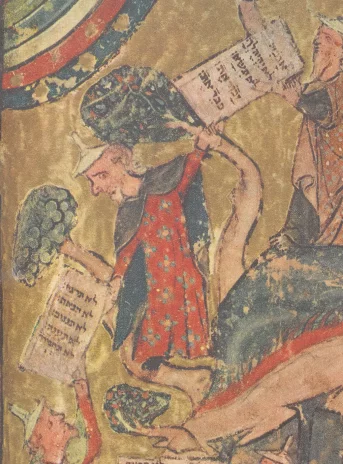 Moses receives the Law on Mount Sinai
Illustration from the manuscript of the Hebrew Bible produced in German lands, second half of the 14th c.
Jagiellonian Library, Krakow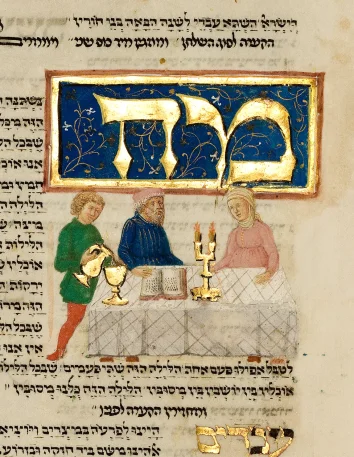 Seder dinner
Illustrations in co called Rotschild Miscellaneum (a collection of varia), Venice, 1470
The Israel Museum, Jerusalem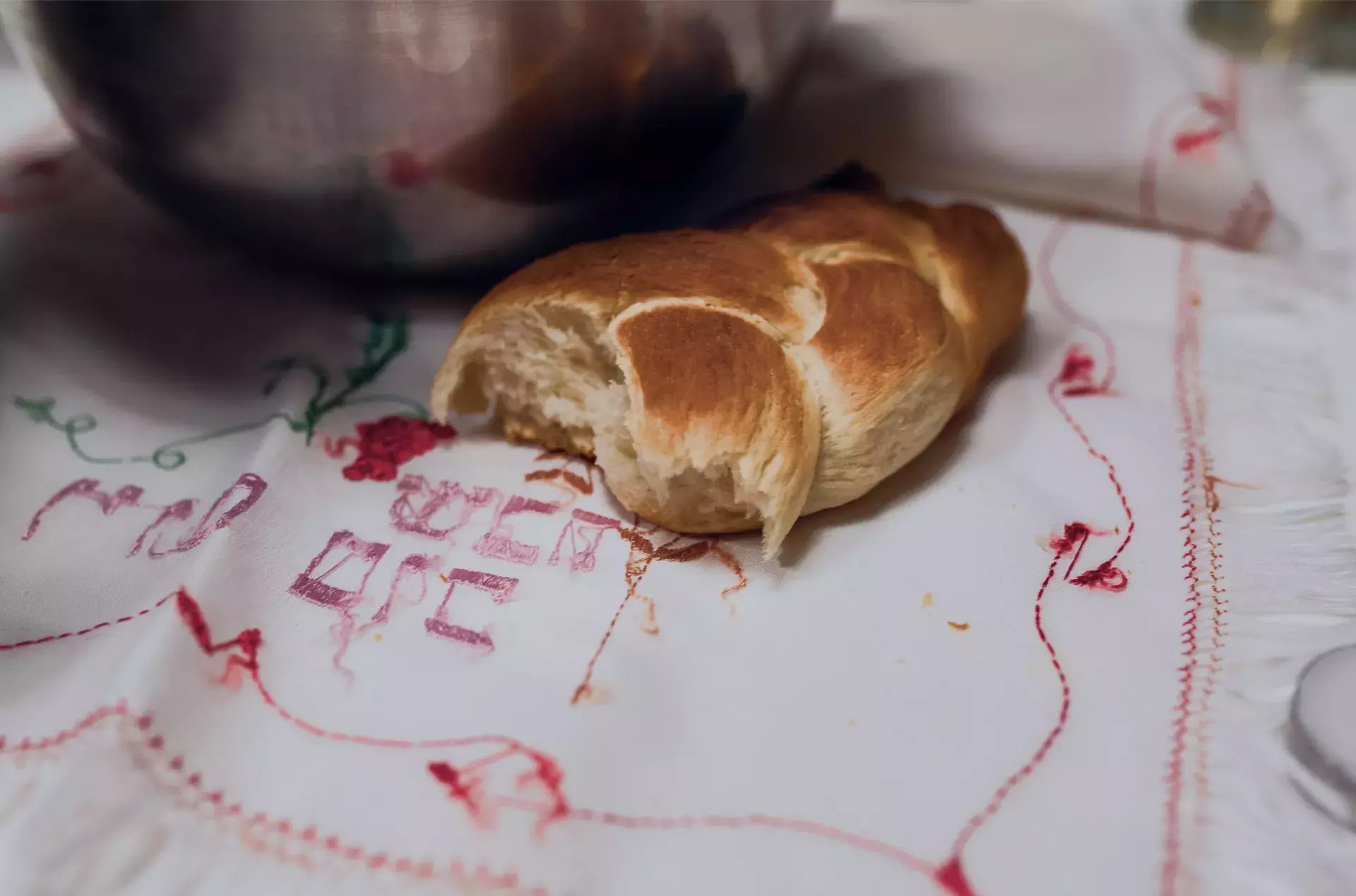 "Do not roast kosher meat with non-kosher meat or meat of an unclean animal in the same oven, even if they do not touch one another."

Kosher
Religious dietary rules
The dietary rules formulated in the Torah are based on the division of food into "clean" or permitted, and "impure" or forbidden. With time, the term "kosher" entered religious literature referring to food that is permitted to be eaten, while the term "treif" (from Yiddish) was used for food that is forbidden. It is also forbidden to combine dairy and meat dishes and to eat blood.

Not kosher
Go to Traditions Section
Jewish cuisine or Jewish cuisines?
Diaspora
Jewish cuisine is extremely diverse, since it developed over a period of 3,000 years in many corners of the globe. Dishes differ depending on the type of products available in a given climate and local food traditions. By migrating, Jews played an important role in popularising certain products and dishes in both the Jewish and non-Jewish world.
Go to Diaspora Section
Cuisines
Cuisine of Sephardic and Mizrachi Jews
The cuisines of Jews living in the Mediterranean, the Balkans, the Middle East and Central Asia were formulated in warm climates and abundant with fresh vegetables and fruits. The key ingredients were olive oil, lamb, poultry, freshwater fish, rice, chickpeas, lentils, yogurt, and dates. Like other Middle and Far Eastern cuisines, these dishes are full of fragrant spices.
PITA

This flat, round bread comes from the Middle East and is among the oldest and most basic pastries. In the past, not only was it used as a meal but also as a scooping tool (instead of cutlery) or a dish to be filled with ingredients. Pita, baked with sourdough or yeast in order to obtain a "pocket", is for instance, a base of iconic Israeli sabih sandwiches and an indispensable addition to hummus. Our proposal is a simple bread to be made without an oven, at home or outdoors – on the fire.

Cook it!

CHRAIME

Chraime is a spicy fish stew with tomatoes. The name of the dish comes from the Arabic word "spicy/hot" and is a popular Jewish recipe of Sephardic cuisine prepared for Sabbath and Pesach. This is a quick, easy and tasty dish. The spiciness can be adjusted.

Cook it!
Cuisines
Cuisine of Ashkenazi Jews
The cuisine of Jews living in Central and Eastern Europe was based on substantial products. Its main ingredients were grains, fish (especially herring), beef and poultry as well as seasonal vegetables (onions, carrots, cabbage, cucumbers, beets, potatoes) and fruits (apples, pears, plums and berries). The food required lots of time and energy to prepare and was often served hot to warm people up on cold days.
NOODLE KUGEL

Kugel is a traditional Ashkenazi dish that is prepared in many ways, in a form of casserole, sweet or exquisite. Its name comes from the German word kugel, meaning round, referring to the traditional dish in which it was baked.
We propose a sweet version of the lokshn kugel, or in Yiddish: noodle kugel.


Cook it!

Gefilte fisz

This is a dish that evokes strong emotions and nostalgia. It's associated with the centuries-old tradition of Ashkenazi cuisine. Traditionally, as the name implies, it was stuffed fish. Nowadays, it often happens to be prepared in the form of balls or pate. It is usually prepared for the Sabbath, also on Rosh Hashanah or Pesach, from various types of fish, depending on the latitude, decorated with carrot slices.

Cook it!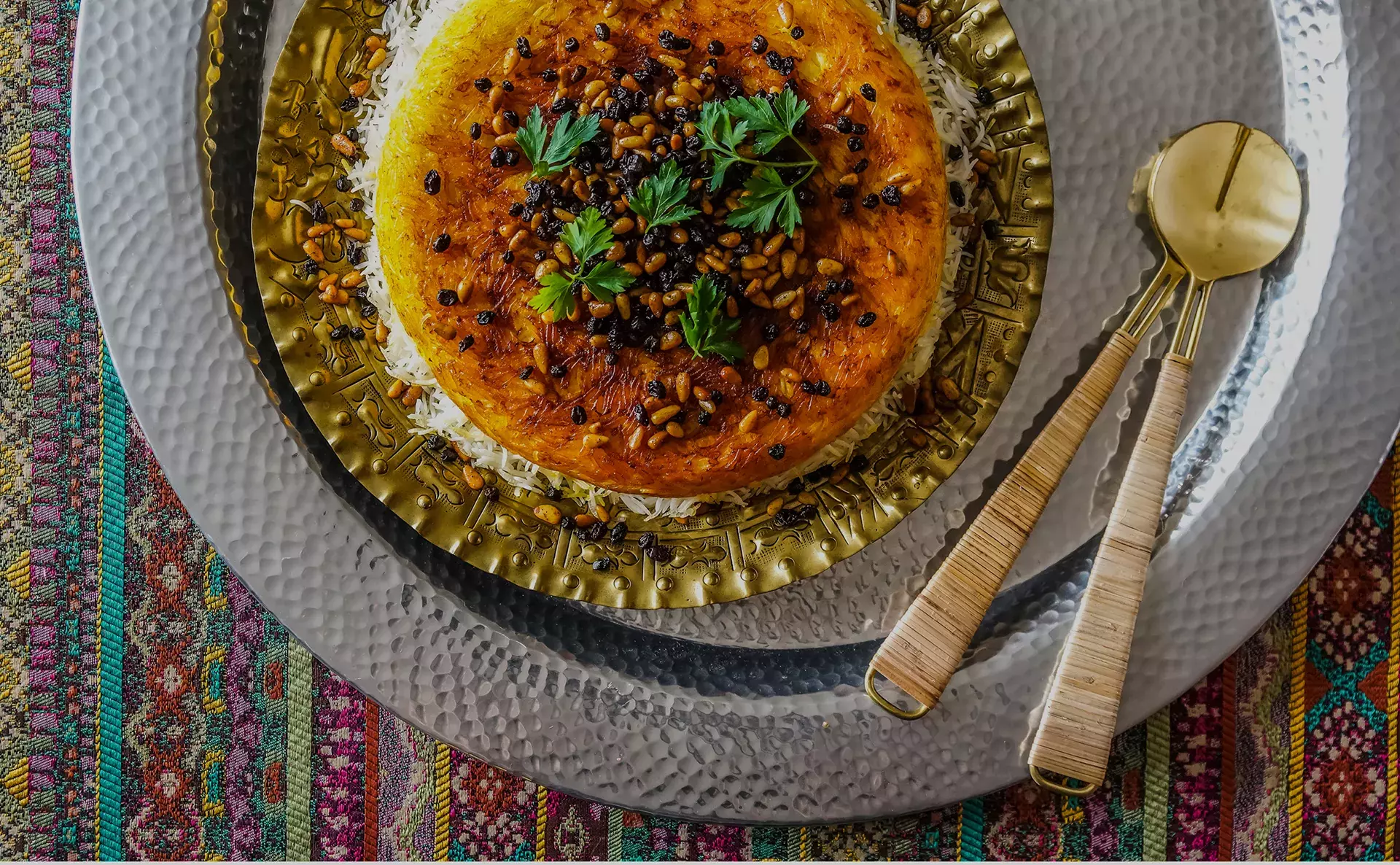 New situations, new traditions

MODERNITY
In the 19th and 20th centuries, as a result of Jewish emancipation and integration into surrounding dominant cultures, tradition became less binding than before. The Jewish lifestyle transformed in urban settings , with new media and means of transportation, and new political ideologies. As a result some Jews adapted traditional cuisine to the challenges of modernity, and some abandoned kosher principles altogether.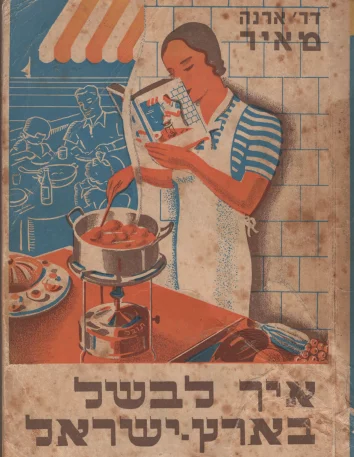 Erna Mayer, "Ekh levashel be-eretz israel" (How to Cook in the Land of Israel)
Published by WIZO (Women's International Zionist Organization), Mandatory Palestine, 1936.
Private collection of Barbara Kirshenblatt-Gimblett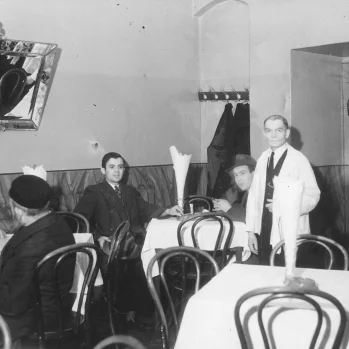 Diners sitting at a restaurant table
Warsaw, 1919-1939
National Digital Archive, Warsaw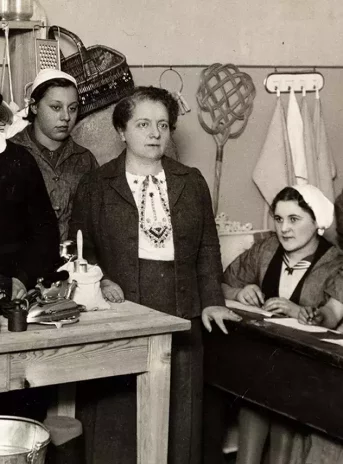 Students and teachers during a household management course inanced by Women's Aid Organization
Fania Levando is standing in the middle. Vilna, 1938.
YIVO Institute for Jewish Research, New York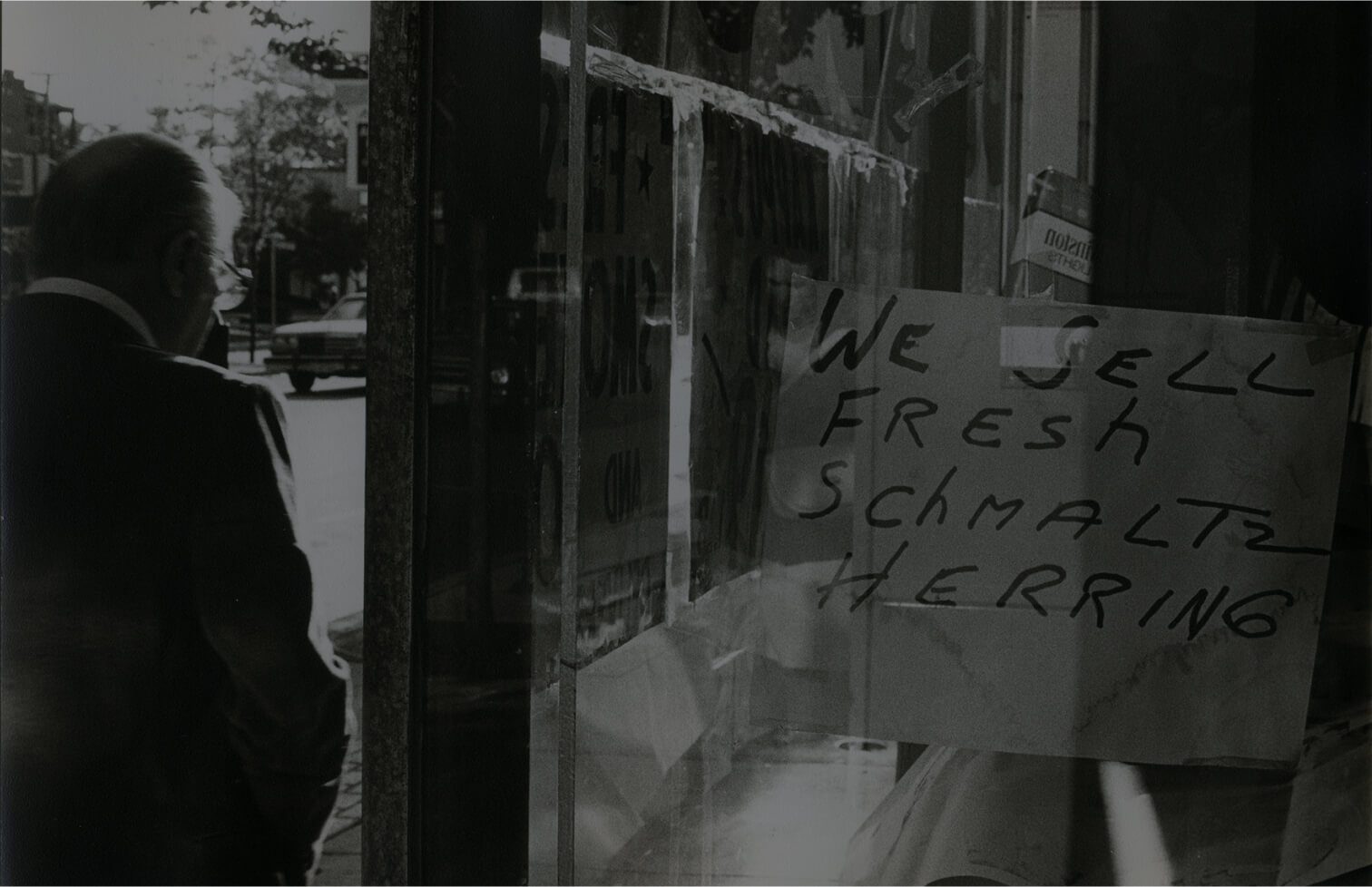 Migrations of tastes
In the 19th and 20th centuries, as Jews from Central and Eastern Europe started to emigrate in large numbers, especially to the United States, Jewish cuisine found a new home. The immigrants brought with them customs from the Old World. New culinary fusions arose with the growth of Jewish settlement in Palestine and the establishment of the State of Israel, where Diaspora traditions blended with Middle Eastern cuisine.

The American Story
Jews emigrating to America from Poland, Lithuania, Ukraine, Belarus, and Romania brought with them Ashkenazi dishes such as borscht, knishes, bagels, kreplach, and pickles. They are still a specialty of Jewish delicatessens today, and some have become iconic dishes of American cuisine.

Bon appetit!
Fish seller offering gefilte fish

New York, 1990s.

ANU – Museum of the Jewish People, Tel Awiw

Yankee's Kosher Meals on Wheels

Los Angeles, 1984.

ANU – Museum of the Jewish People, Tel Awiw

Russ & Daughters Delicatessen

182 E Houston Street, New York, 21 st c.

Russ & Daughters, New York
Israel
Successive waves of immigrantion shaped Israeli cuisine – first from Europe, then from other countries in the Middle East and finally from around the world. Food in Israel is characterized by a fusion of flavors, but also its clean simplicity. People often enjoy hummus and pita or a plate of fresh fruit.

Children eating a meal in a kibbutz

Gesher Haziv, 1950s.

ANU – Museum of the Jewish People, Tel Awiw

Co-op (cooperative supermarket)

Kiryat Gat, 1960s.

ANU – Museum of the Jewish People, Tel Awiw

Man selling bagels on the beach

Tel Aviv, 1960s.

ANU – Museum of the Jewish People, Tel Awiw
Poland
In contemporary Poland, the image of Jewish culinary culture is different than it was immediately after the fall of communism. Alongside "Jewish" styled restaurants there are more and more places serving Israeli and Middle Eastern dishes.
Smacznego!
Tel Aviv Restaurant

Warsaw, 2021.

Tel Aviv Urban Food by Malka, Warsaw

Mandragora restaurant

Lublin, 2021.

Mandragora, Lublin

The Yaffo Restaurant in Warsaw

Private collection of Krzyszfot Bielawski
Food that we remember
MEMORIES
Culinary traditions live on in our memories, passed down from generation to generation. In Jewish families, memories of food sometimes evoke special emotions. Their history is marked by migration, abandoning their homes, finding oneself in a foreign environment. Flavors remembered from home and recreated in new places remind us of home or the country of origin, and sometimes – in the case of families of Holocaust survivors – of the world that was lost.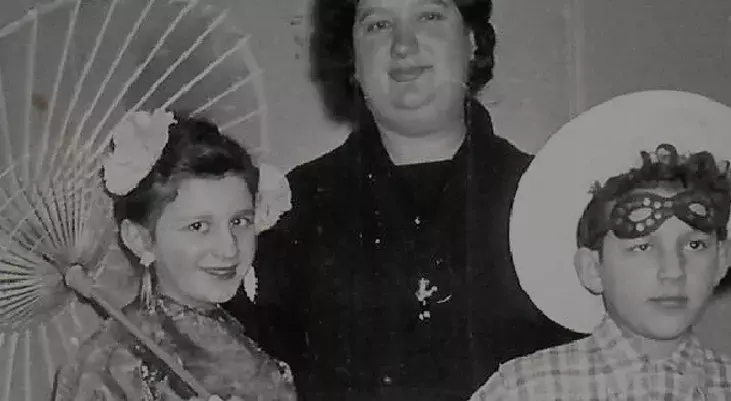 Carp the Jewish Style
Gołda Tencer, actress, screenwriter and director at the Jewish Theatre in Warsaw, talks about culinary memories from her family home in postwar Łódź.

"My family home was very cozy. I adored that time on Saturdays and Sundays, when my mother used to fry onions and the aroma
would flow all around the apartment."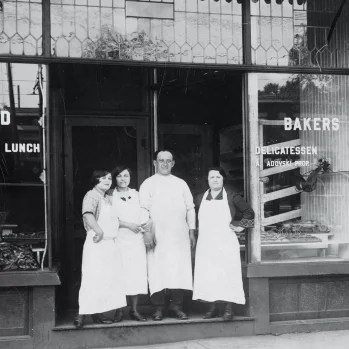 The United Bakers Restaurant on Spadina Avenue
From right: Sara and Aaron Ladovsky – immigrants from Kielce who established the restaurant a bakery in 1912. Toronto, 1920
The United Bakers Dairy Restaurant, Toronto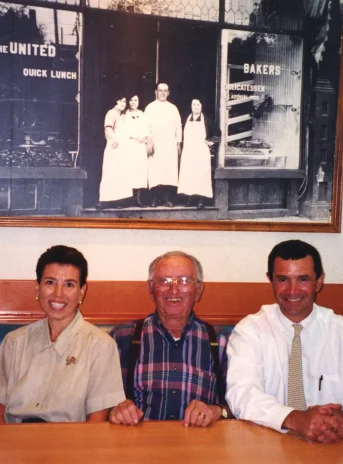 Ruthie, Herman, Philip Ladovsky at the Unitwd Bakers Dairy Restaurant
These descendants of Sarah and Aaron Ladovsky are third and fourth generation owners of The United Bakers. Toronto, 1999
The United Bakers Dairy Restaurant, Toronto
Go to Memories section