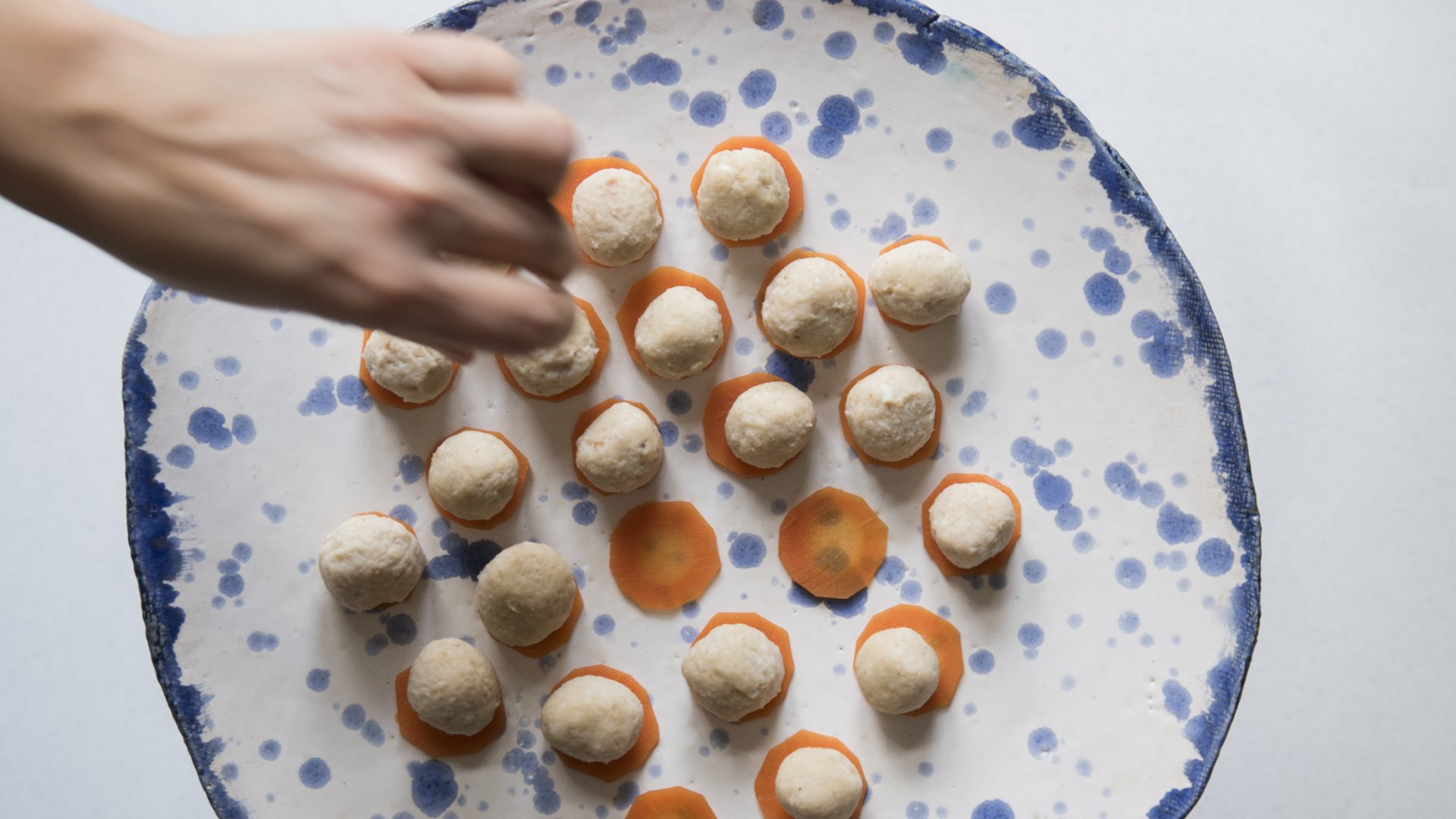 Gefilte fisz
Traditional stuffed fish
Introduction
This is a dish that evokes strong emotions and nostalgia. It's associated with the centuries-old tradition of Ashkenazi cuisine. Traditionally, as the name implies, it was stuffed fish. Nowadays, it often happens to be prepared in the form of balls or pate. It is usually prepared for the Sabbath, also on Rosh Hashanah or Pesach, from various types of fish, depending on the latitude, decorated with carrot slices.
Preparation method
Bon appetit!
Znak jakości Kuchni POLIN
"Cooked by Polin" is our quality seal - all recipes marked with it have been tested by us in our culinary lab. Thanks to this, the photos you see, show authentic dishes and we are sure that our recipes result in delicious food.
Go to the "POLIN's Kitchen"
Rate/ Rate the recipe
Rate this recipe - tell us if you enjoyed it!
User ratings (

2

)
Tom
Date of posting: 29.06.2022
Meg
Date of posting: 29.06.2022