Memorabilia
In the collection of POLIN Museum there are many objects of everyday use which, seemingly modest and insignificant, are connected with the history of a particular person or family. We call them "things with history". Among these memorabilia are kitchen utensils and other food-related items. We know less about some, but some are better documented and allow us to tell the stories of the people to whom they belonged.


Cutlery left behind by summer visitors
The cutlery—one tablespoon and nine dessert spoons coming from different sets—once belonged to a Jewish family from Łódź who used to spend summer holidays each year at the Marciniak family estate in Orchów. They were religious Jews who kept a kosher kitchen and for that reason they brought their own cutlery on vacation. Summer holidays 1939 were the last ones they spent in Orchów. If they had survived the Holocaust, they never revisited the place. After the outbreak of the war, the Marciniaks were driven out of the house which was subsequently occupied by Germans. Upon their return to Orchów after the war, the Marciniak family found some of the cutlery left behind by their former visitors.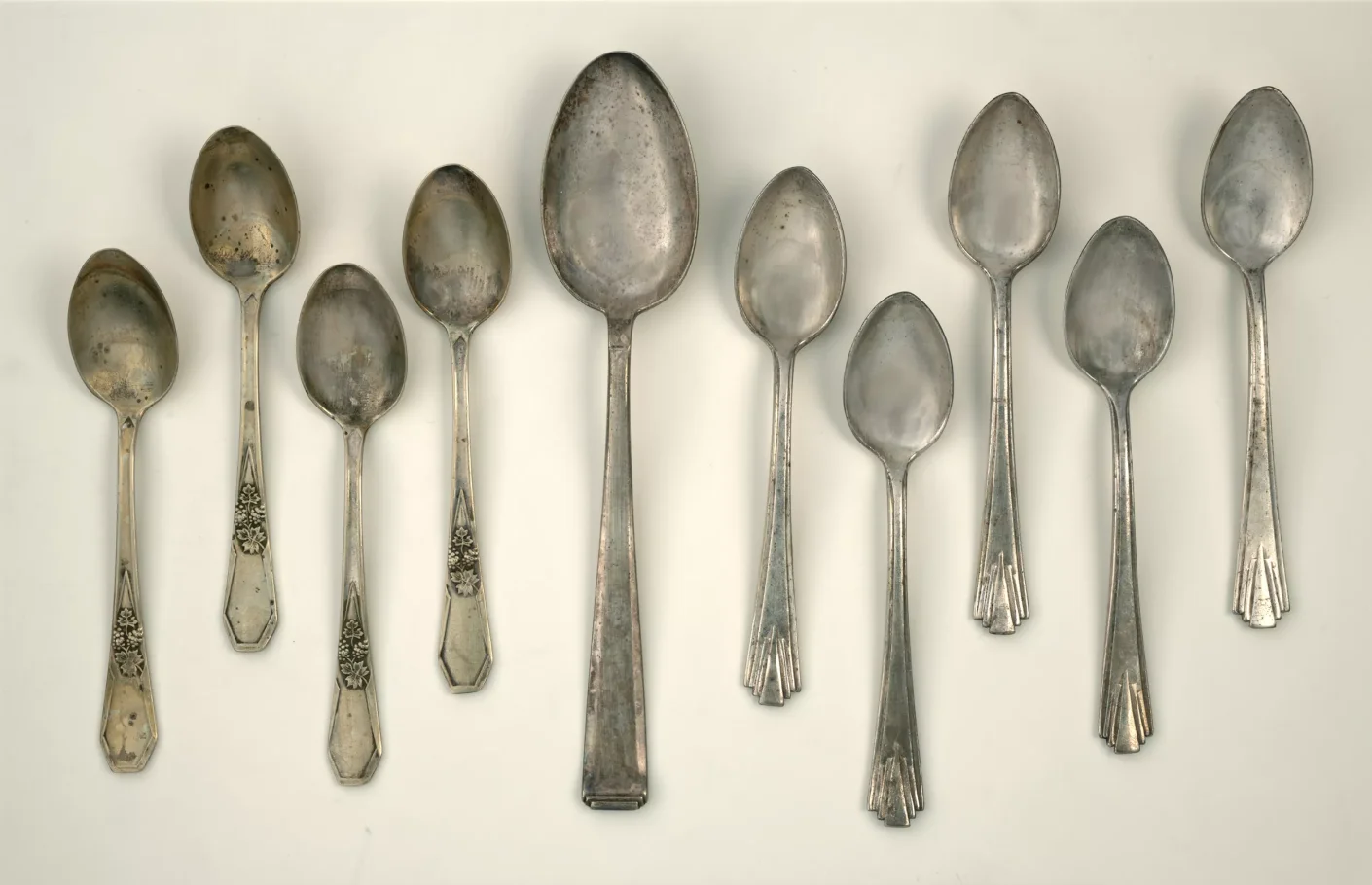 Cutlery left behind by summer visitors
Poland, 1919-1939, photo: Lech Sandzewicz.
POLIN Museum of the History of Polish Jews
Pot made from airplaine aluminium
The pot was made by Abraham Kacman in Kuybyshev, Siberia, for the occasion of the arrival of his wife and son in April 1944. Before the war, Abraham and Chana Kacman lived in Warsaw. In 1939, they fled together with their son Walisz to Soviet Ukraine, but they were soon separated. Abraham was conscripted to a military forced labour battalion and deported to Siberia. Chana and Walisz escaped from the German army to Kazakhstan. In 1944, thanks to the Red Cross Moscow Delegation, Chana managed to locate her husband and obtain permission to join him in Siberia. Awaiting a reunion with his nearest and dearest, Abraham made the pot which the family then took with them to Poland towards the end of 1945.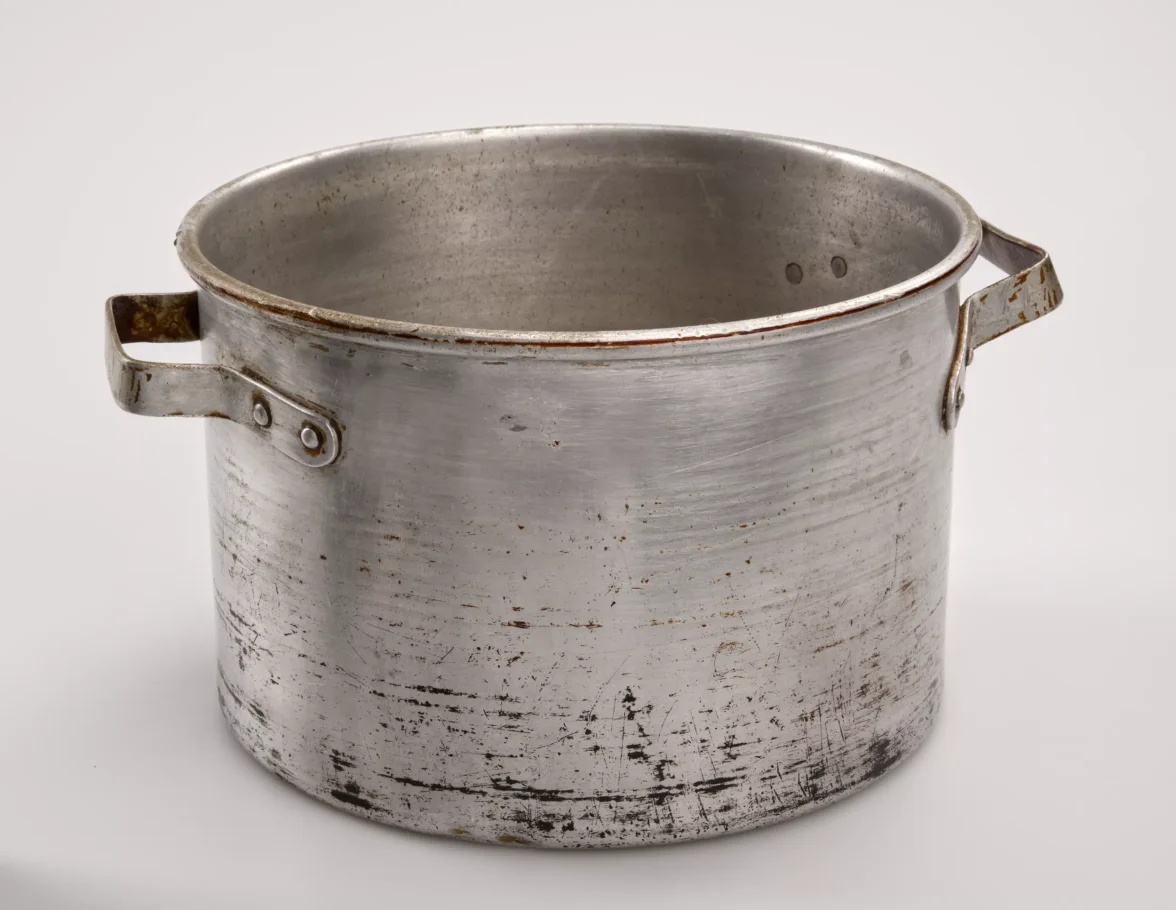 Pot made from airplaine aluminium
Kuybyshev in Siberia, 1944, photo by Lech Sandzewicz.
POLIN Museum of the History of Polish Jews
View 3D
Notebooks with cookery recipes
Notebooks with recipes collected by Pola Najder date back to the years 1960s-1980s. They contain recipes for soups, meat dishes, fish, appetisers and cakes. Many of the recipes are pork-based, which testifies to a complete break from the Jewish tradition.
Pola Najder was born in 1917 in Kolomyia. After the Second World War, together with her husband Marceli Najder, she first settled in Izbica, and next in Bolesławiec. She then lived in Zielona Góra, Warsaw and Szczecin. She worked for a pharmaceutical industry as a pharmacist. She died in 1997 in Szczecin. In 2020, Pola's son Tomasz Najder donated her notebooks with recipes to POLIN Museum.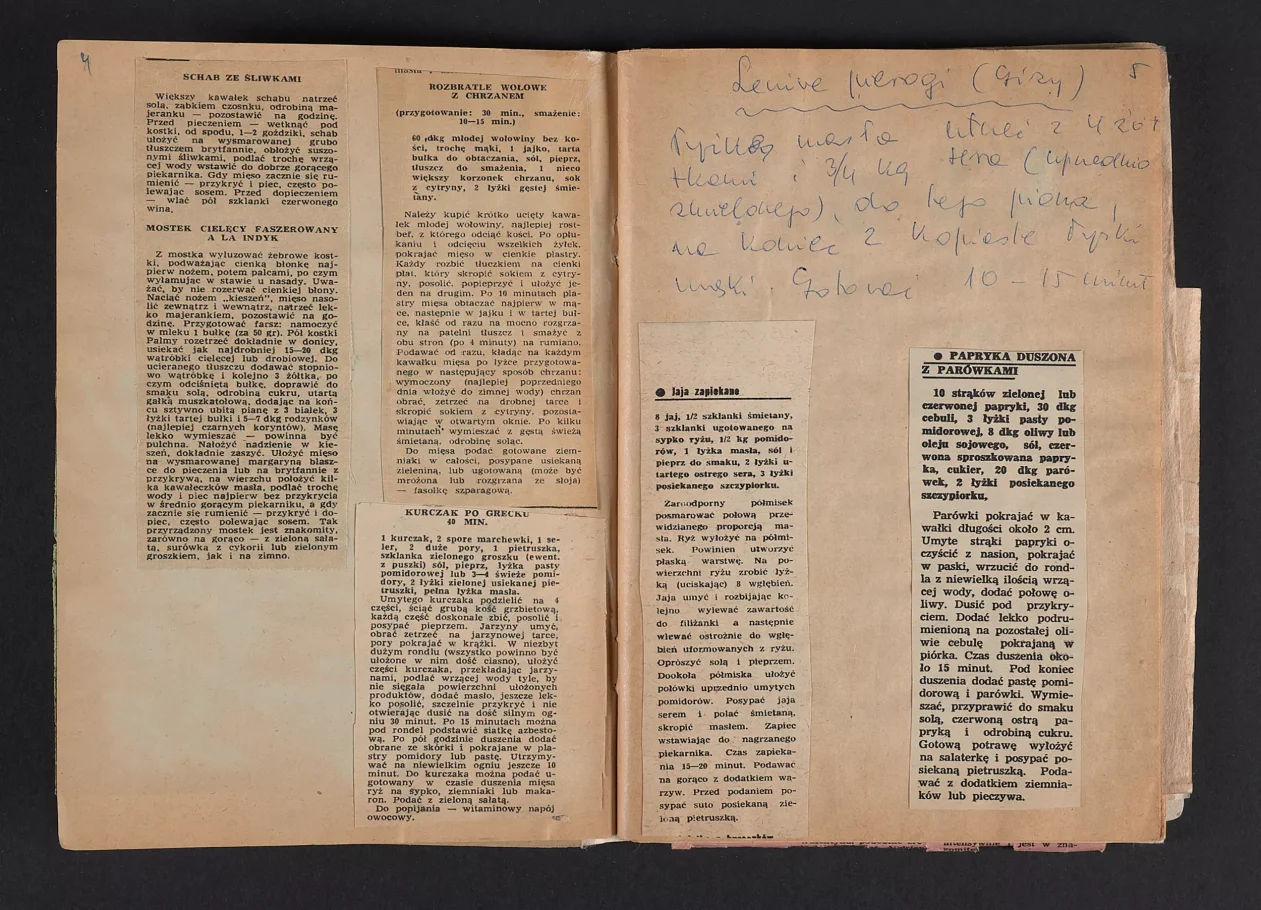 Notebooks with recipes collected by Pola Najder
Poland, photo Lech Sandzewicz.
POLIN Museum of the History of Polish Jews
See related objects
SCROLL or CLICK&HOLD
to go on