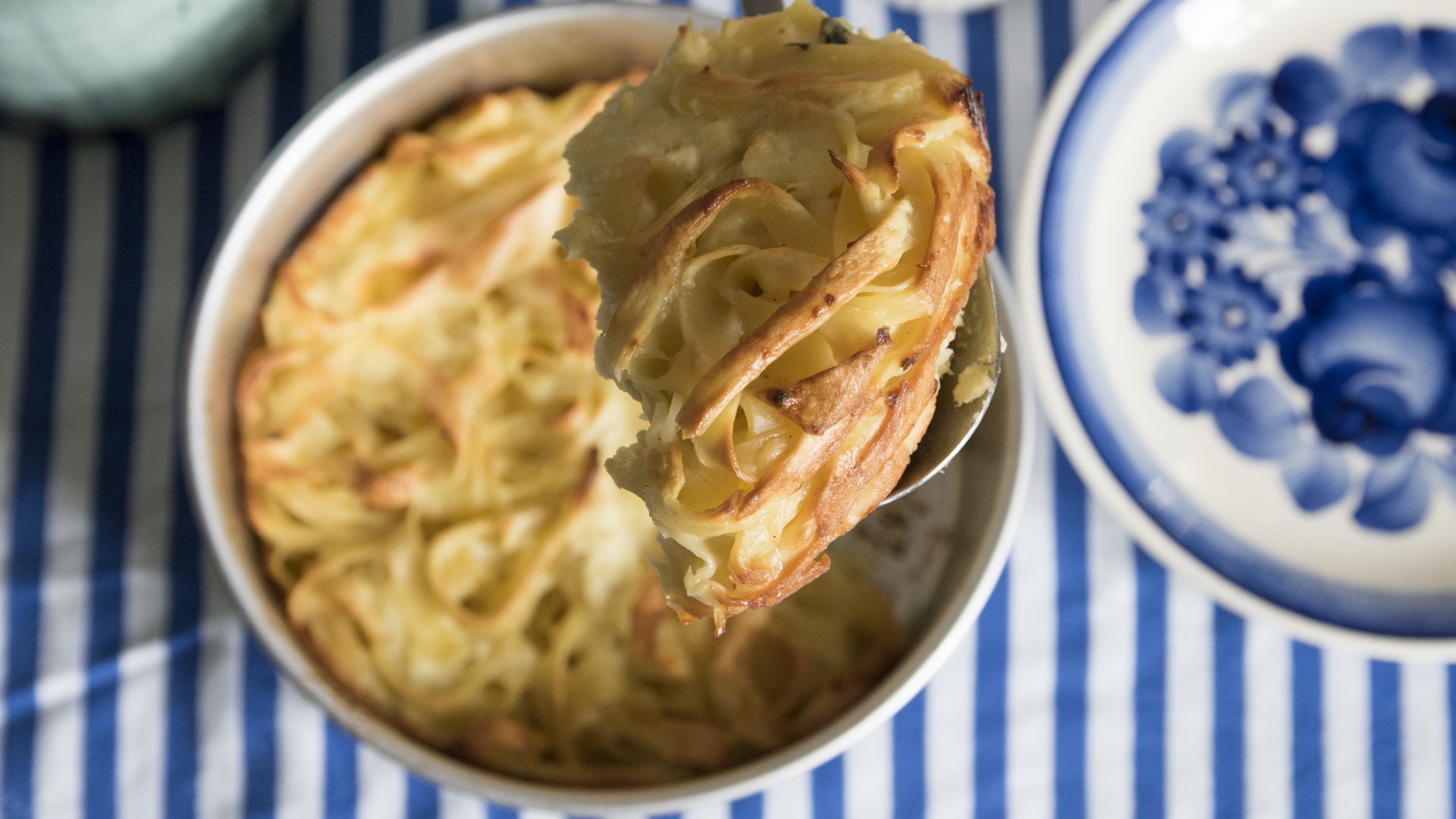 NOODLE KUGEL
Introduction
Kugel is a traditional Ashkenazi dish that is prepared in many ways, in a form of casserole, sweet or exquisite. Its name comes from the German word kugel, meaning round, referring to the traditional dish in which it was baked.
We propose a sweet version of the lokshn kugel, or in Yiddish: noodle kugel.

Recipe to the courtesy of Minda Martorana, whose recipe is in the archives of the Jewish Food Society.
Preparation method
Step 1
Boil water in a large pot.
Step 2
Preheat the oven to 180°C and lightly grease a 25 x 35 cm rectangular baking tin with butter.
Step 3
Put the cottage cheese, salt, eggs, sugar and vanilla in a large mixing bowl.  Beat until the mass is smooth and well combined. Add the raisins and mix well.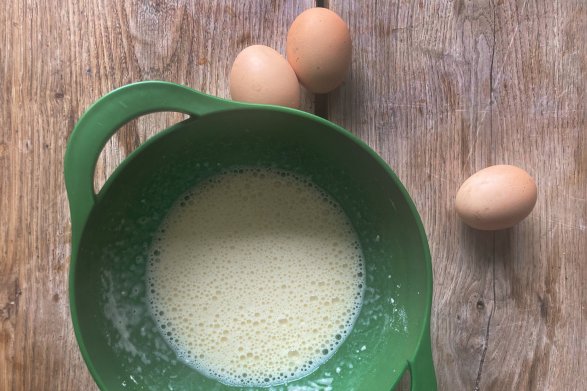 Step 4
Boil water in a wide pot, add 2 pinches of salt. Add the noodles and boil uncovered for approx. 5 minutes. Drain the noodles, rinse with cold water and drain.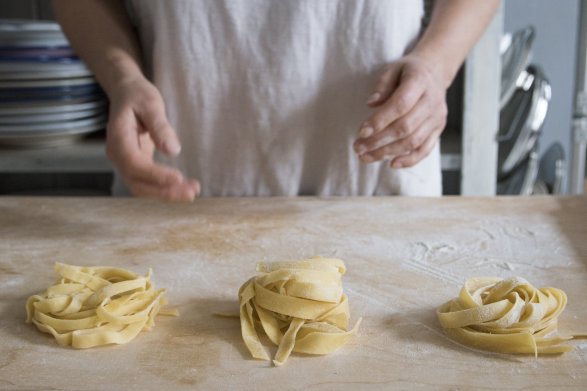 Step 5
Add the noodles to the cheese and egg mixture, mix gently. Pour the mass to a baking tin. Cover the baking tin with aluminium foil and bake in the oven for 50 to 60 minutes, or until the kugel is lightly golden on top and hardened inside.  Remove the foil halfway through baking, if the kugel does not turn brown on top.
Bon appetit!
Znak jakości Kuchni POLIN
"Cooked by Polin" is our quality seal - all recipes marked with it have been tested by us in our culinary lab. Thanks to this, the photos you see, show authentic dishes and we are sure that our recipes result in delicious food.
Go to the "POLIN's Kitchen"
Rate/ Rate the recipe
Rate this recipe - tell us if you enjoyed it!
User ratings (

1

)
מינה סגל
Date of posting: 06.10.2022