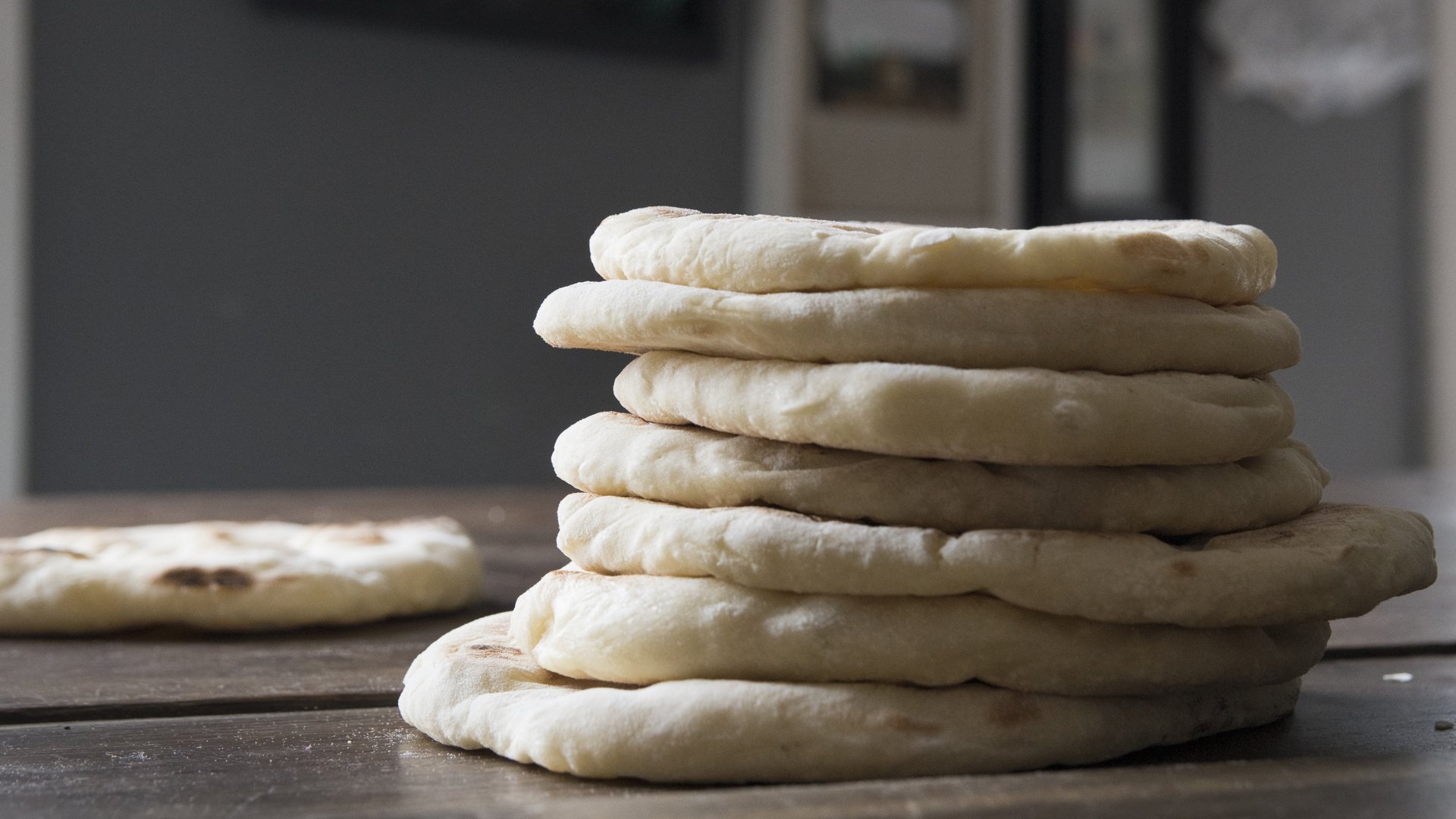 PITA
Flat, round bread
Introduction
This flat, round bread comes from the Middle East and is among the oldest and most basic pastries. In the past, not only was it used as a meal but also as a scooping tool (instead of cutlery) or a dish to be filled with ingredients. Pita, baked with sourdough or yeast in order to obtain a "pocket", is for instance, a base of iconic Israeli sabih sandwiches and an indispensable addition to hummus. Our proposal is a simple bread to be made without an oven, at home or outdoors – on the fire.
Sabina Francuz, author of culinary books and the blog glodnekawalki.eu
Preparation method
Step 1
Prepare a grill pan.
Step 2
Dissolve yeast and honey in lukewarm water, then set aside for 5 minutes.
Step 3
Sift the flour into a bowl, add salt and water with yeast, then oil. Knead the dough for approx. 5-6 minutes, cover it with a cloth and let it rise for 1.5 hour.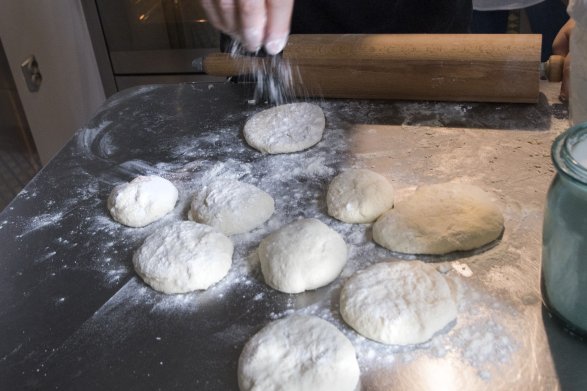 Step 4
Afterwards, divide the dough into 8-10 pieces (depending on how big you want your pitas to be), shape them into balls and roll them into oval pieces, cover with a cloth and leave on the countertop for 5 minutes.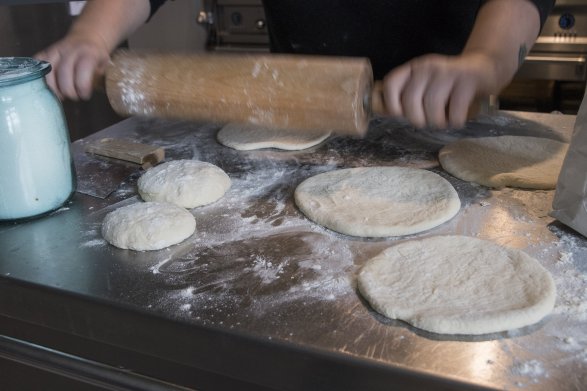 Step 5
Preheat the grill pan. Brush the first bread with a thin layer of olive oil on both sides.
Step 6
Put the bread on a hot frying pan. Once it has gone golden brown, turn over and grill in the same way.
Bon appetit!
Znak jakości Kuchni POLIN
"Cooked by Polin" is our quality seal - all recipes marked with it have been tested by us in our culinary lab. Thanks to this, the photos you see, show authentic dishes and we are sure that our recipes result in delicious food.
Go to the "POLIN's Kitchen"
Rate/ Rate the recipe
Rate this recipe - tell us if you enjoyed it!