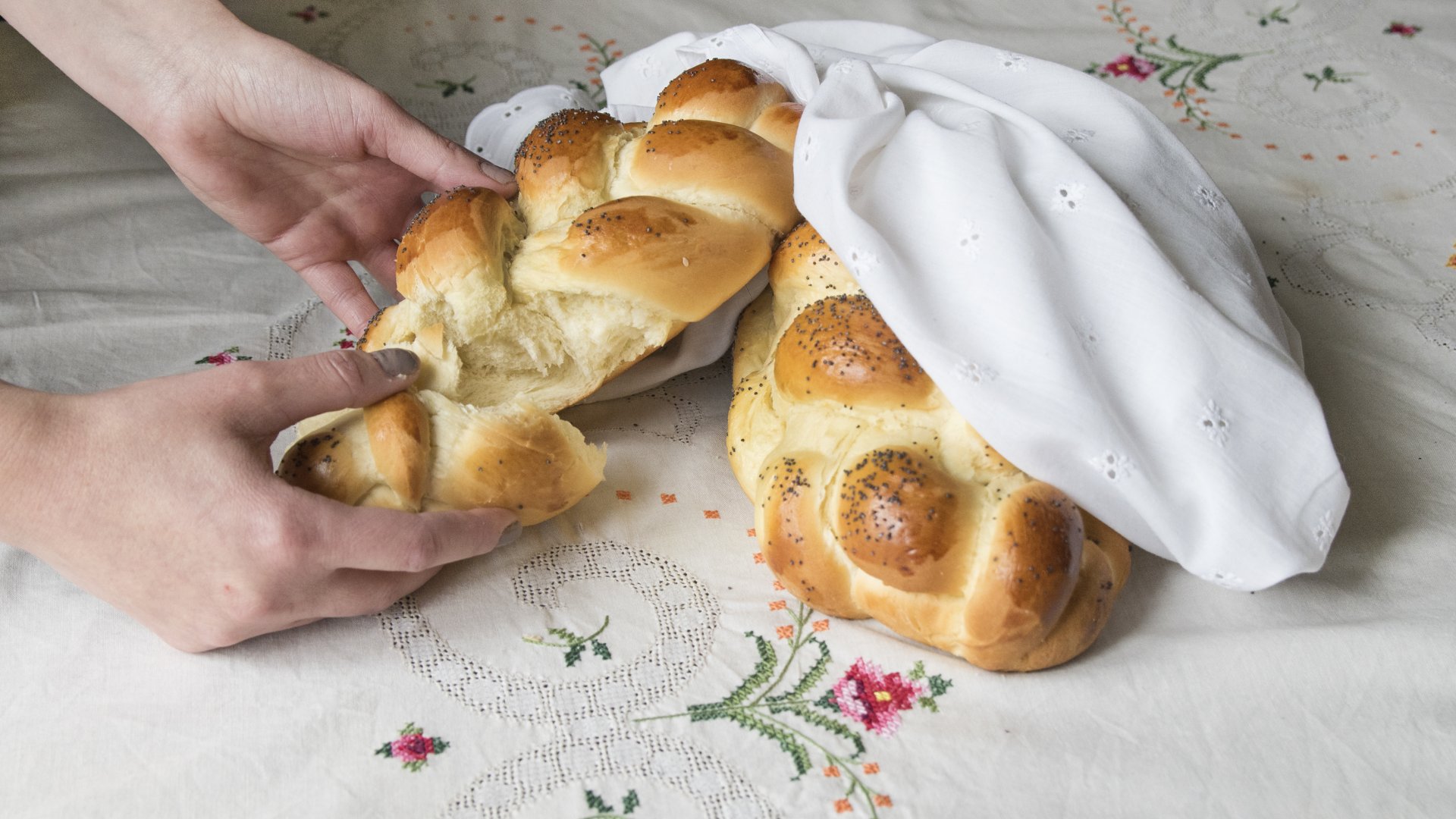 CHALLAH
Tradition bread associated with the Sabbath
Introduction
Challah is traditionally associated with the Sabbath, with two loaves prepared on a Friday morning. They are a symbol of a double portion of manna sent to Jews by God on a Sabbath spent in the desert. Irrespective of the fact that it is popular all over the globe and taking various forms and flavours, traditional challah should be neutral in taste and contain neutral ingredients, namely parve – non-meat and non-dairy, so that it can be eaten both savoury and sweet. There should be 2 challahs on the Sabbath table, each braided out of 6 pieces (which symbolise the 12 tribes of Israel).

Alessia Di Donato, a confectionery master, whose passion involves bringing traditional Jewish recipes back to life. The recipe comes from the culinary course Compendium of Jewish Bread, carried out in 2021 by the POLIN Museum.
Preparation method
Step 1
Combine water with yeast and mix thoroughly. Add flour, whole eggs, yolks, sugar, oil. After mixing the ingredients, add salt. Knead with your hands for 20 minutes. The finished dough is smooth and shiny. Cover it with cling film and set aside for 2 hours, or until it doubles its volume, at a temperature of approx. 24°C (75,2°F).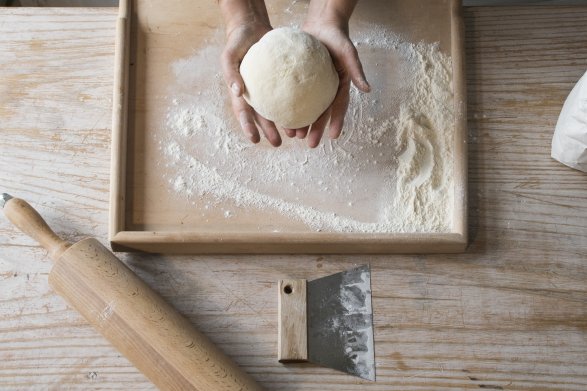 Step 2
Put the dough to the pastry board and gently knead to get rid of the air.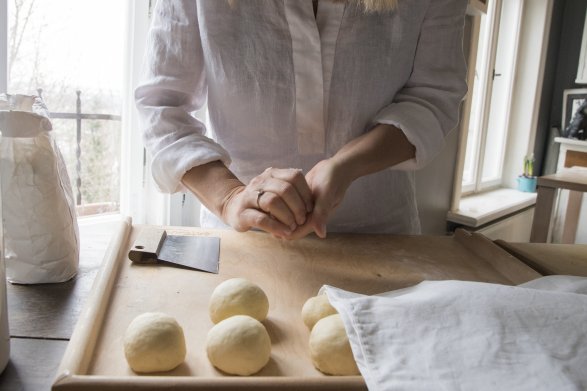 Step 3
Divide them into 6 or 12 identical pieces, depending on how many rollers you want to use to braid a challah, mould balls, cover with a cloth and leave for 10 minutes.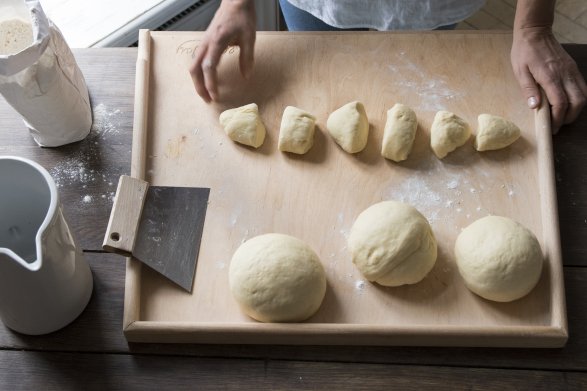 Step 4
Use the balls to roll 35–40 cm (13,78-15,75 inches)  long rolls and braid 2 challah.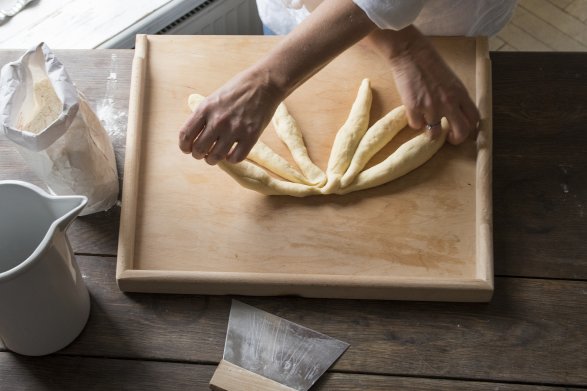 Step 5
Brush them with beaten egg and set aside for 45 minutes at approx. 24 ° C (75,2°F). Before baking, brush the challah again with the egg and sprinkle with sesame or poppy seeds.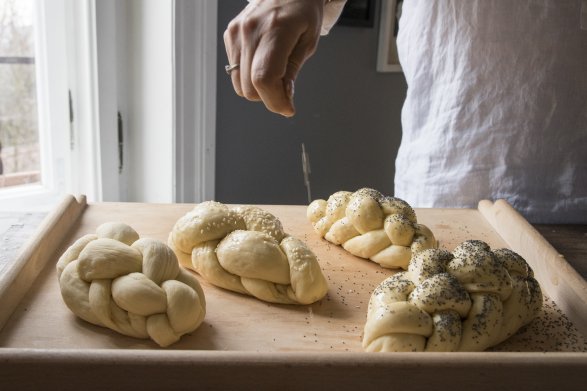 Step 6
Bake for approx. 30 minutes at 180°C (356°F).
Bon appetit!
Znak jakości Kuchni POLIN
"Cooked by Polin" is our quality seal - all recipes marked with it have been tested by us in our culinary lab. Thanks to this, the photos you see, show authentic dishes and we are sure that our recipes result in delicious food.
Go to the "POLIN's Kitchen"
Rate/ Rate the recipe
Rate this recipe - tell us if you enjoyed it!
User ratings (

4

)
Dorots
Date of posting: 31.08.2023
Dorots
Date of posting: 31.08.2023
ola
Date of posting: 19.12.2022