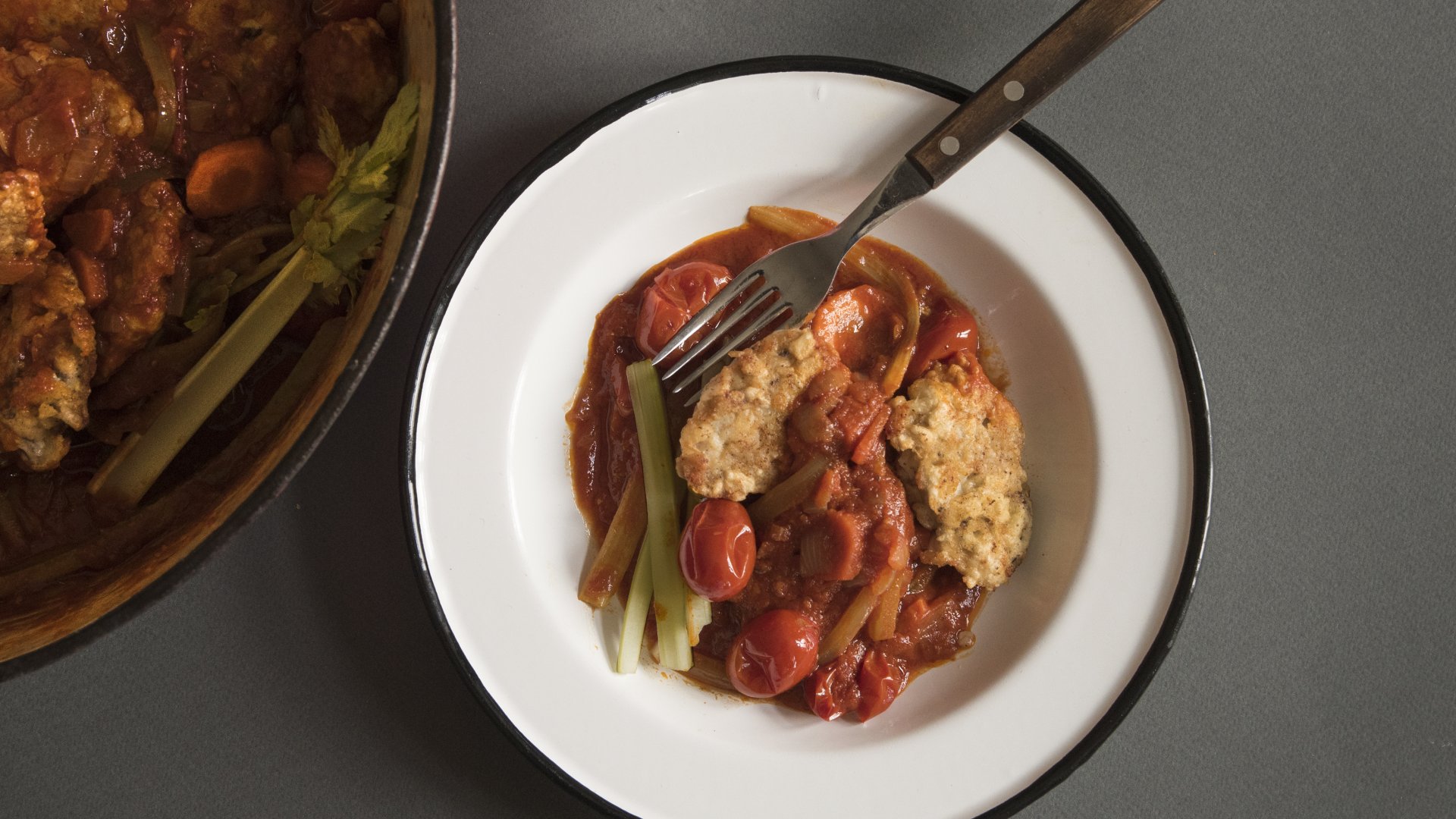 MEATBALLS WITH CELERY
Introduction
The dish comes from the Roman Jewish community. These tender meatballs are often eaten by firstborn sons after prayers on the day before Pesach. Due to their exceptional lightness, it is said that they do not break the fast, and on top of that, eating them is not a sin. This dish includes celery stalks and matzah, two products associated with the Seder dinner: the first one is the symbol of spring and release, the second one symbolises renunciation.

Preparation method
Step 1
Bring all the ingredients on the table where you will be working.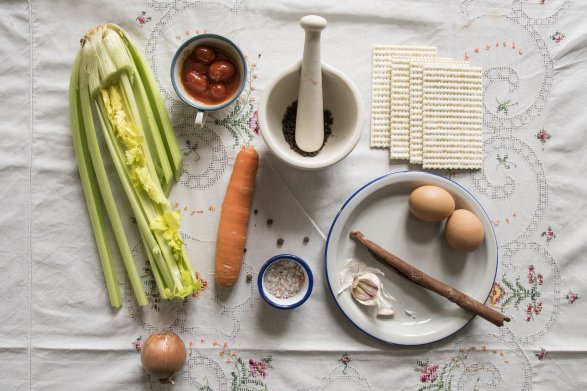 Step 2
Place the matzo sheets in a bowl and pour water over them, soak for approx. 20 minutes.
Step 3
Clean the celery stalks and peel them like you do with rhubarb. Cut lengthwise into strips, blanch for a minute in boiling salted water, drain and immediately dip into ice-cold water. Drain and dry. Cut the onions into feathers, dice the garlic finely, and grate the carrots on a coarse mesh.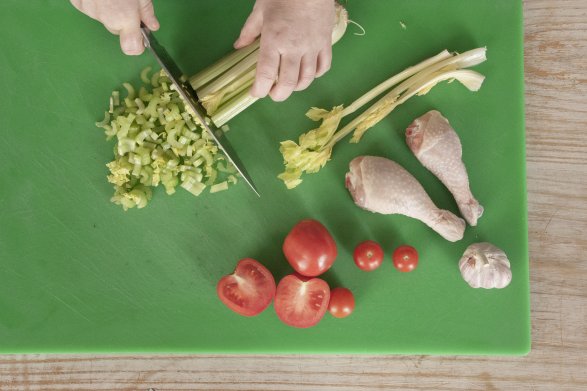 Step 4
Heat the olive oil in a frying pan and fry the onion and garlic. As soon as the garlic is golden brown, remove it from the pan. Add celery stalks, tomato paste, chopped carrots, a teaspoon of cinnamon, peeled tomatoes with sauce, a teaspoon of salt and 120 ml of hot water. Simmer until the sauce evaporates.
Step 5
In the meantime, squeeze the water out of the matzah, combine with the chicken, egg, teaspoon of salt, pepper and another teaspoon of cinnamon in a bowl. Mix well, cover with cling film and refrigerate for half an hour.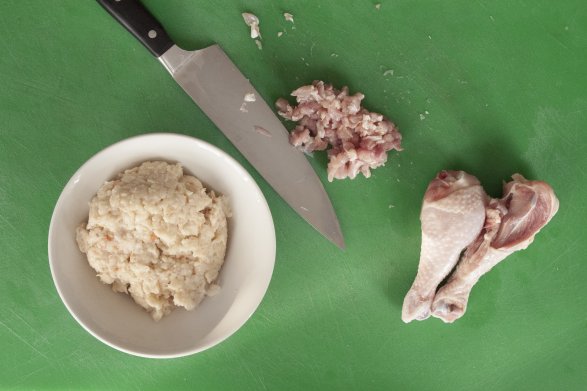 Step 6
After this time, taking the mass of minced chicken with a spoon, mould the meatballs into an oval shape.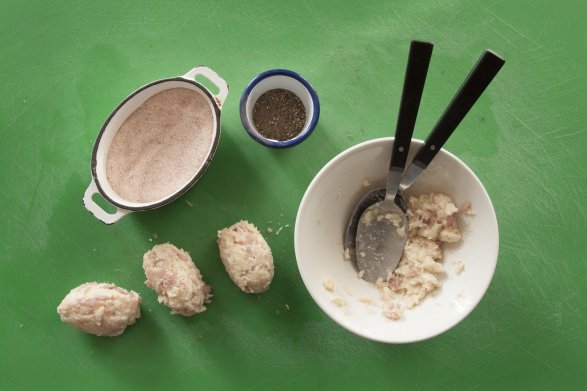 Step 7
Put the meatballs in the sauce, cover with a lid. After 5 minutes, add two ladles of hot water and cover partially. Stew for 30 minutes. The sauce must simmer down. Meatballs are served in their own sauce, Alessia likes them best with fried basil and blanched celery.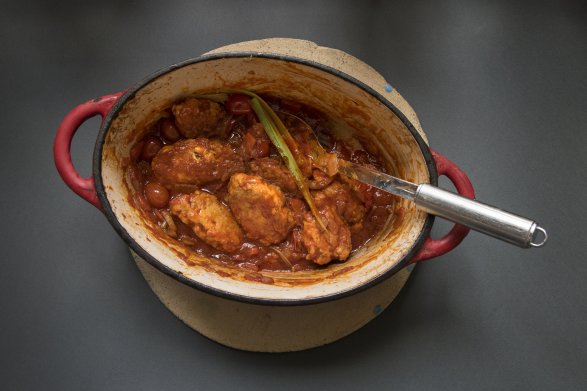 Bon appetit!
Znak jakości Kuchni POLIN
"Cooked by Polin" is our quality seal - all recipes marked with it have been tested by us in our culinary lab. Thanks to this, the photos you see, show authentic dishes and we are sure that our recipes result in delicious food.
Go to the "POLIN's Kitchen"
Rate/ Rate the recipe
Rate this recipe - tell us if you enjoyed it!